North American grasslands are a regional priority of the U.S. Fish and Wildlife Service (FWS). The South Central CASC, in partnership with the US FWS Science Applications Program, the Northwest CASC, and the North Central CASC, will be implementing a training series for grasslands conservation practitioners starting in May 2022. Through our training series, we will introduce practitioners to the science of climate change, explore the impacts, and discuss adaptation options available.
To this end, we have created several pieces of training to facilitate grasslands conservation practitioners' knowledge both online and in-person.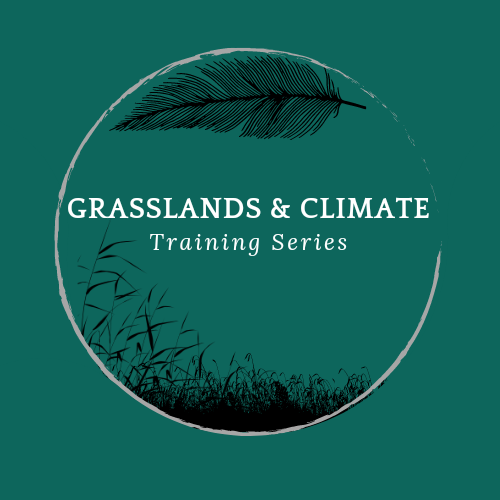 May 16-27, 2022 – Introduction to the Basics of Climate Change. Designed for grasslands managers (online course). There will be a live group activity on May 27th at 2:30 pm central. Click here to access course video recordings.
June 13, 2022 at 11am central – Overview of Climate Change Impacts to Grasslands Ecology (Webinar) Recordings coming soon.
July 20th 2022 at 2pm central – Understanding and Using Future Projections for Landcover Changes (Webinar) Register here.
August 31st 2022 at 1pm central- Understanding and Using Future Projections for Trust Species (Webinar) Register here.
Fall 2022 – In-person Climate Adaptation Workshop (Invitation only)
Please check back for further information and registration details.
The primary focus for the proposed training is the shortgrass, tallgrass, and mixed-grass prairies of Interior Regions (IR) 5 and 7. However, much of the training will be relevant across these grassland habitats in the U.S. (IR 1 –7) and Canada and may even be relevant to other grassland habitats in the Western U.S. (IR 8-10).
---
COLLABORATORS:
Elise Elliot-Smith, USGS Northwest Climate Adaptation Science Center (CASC), Training Specialist, eelliott-smith@usgs.gov (Main Point of Contact)
Sean Finn, FWS IR5/7 Science Applications, Science Coordinator, sean_finn@fws.gov, 208-426-2697
Emma Kuster, University of Oklahoma and South Central CASC, Assistant University Director, emmakuster@ou.edu
Dr. Christy Miller Hesed, University of Colorado and North Central CASC, Research Coordinator, christine.hesed@colorado.edu
Dr. John Carlson, FWS IR5/7 Science Applications, Grasslands Conservation Coordinator, john_carlson@fws.gov