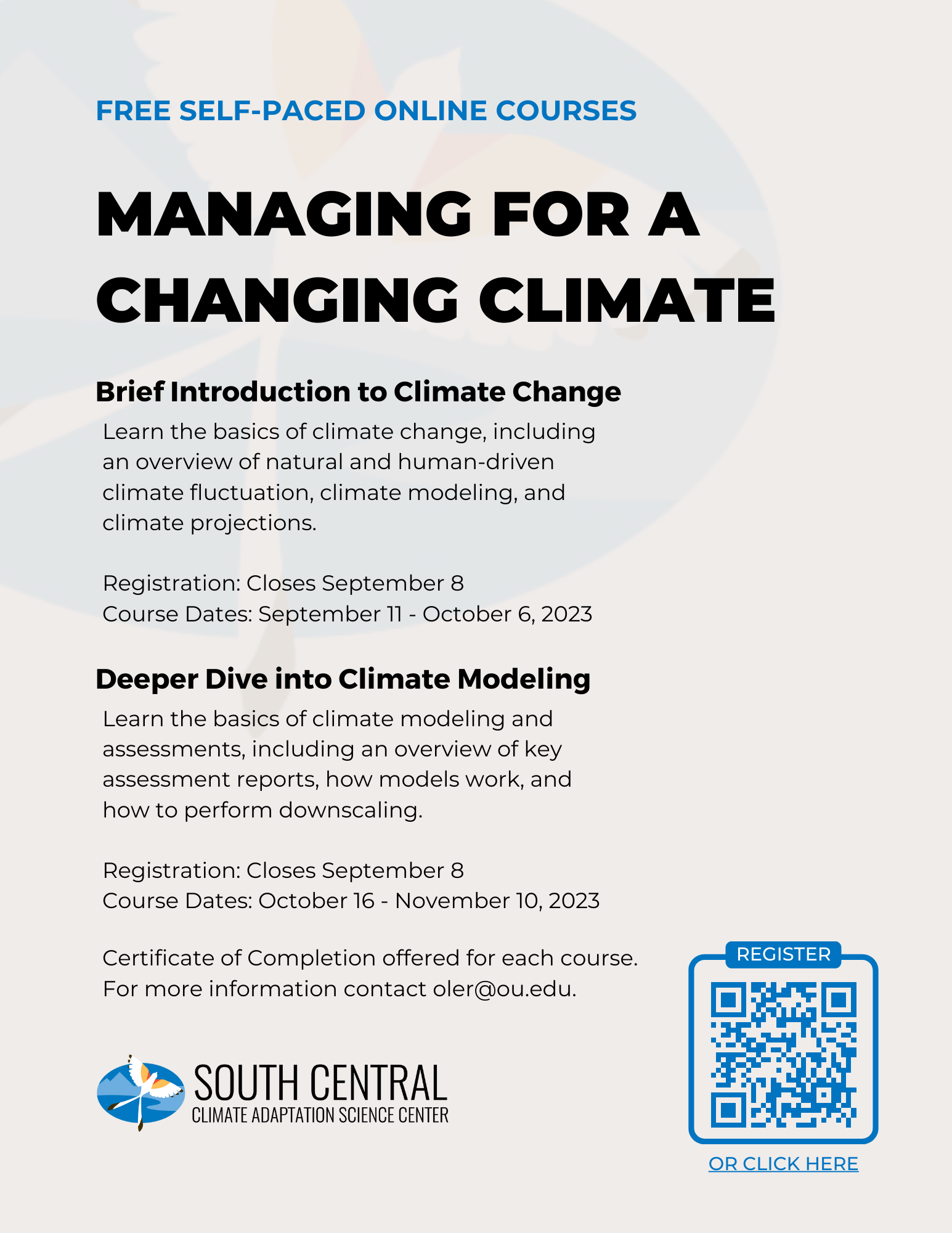 Fall 2023
We're back with a redesigned course created with busy professionals in mind.
Sign up by September 8!

Brief Introduction to Climate Change
September 11 – October 6, 2023.
Click the header above to get a sneak peek at some of the content in the course.
Deeper Dive into Climate Modeling
October 16 – November 10, 2023.
Managing for a Changing Climate is a free set of online courses offered by the South Central Climate Adaptation Science Center. These courses provide an integrative understanding of the components of the climate system including the range of natural climate variability and external drivers of climate change, in addition to the impacts of a changing climate on multiple sectors such as the economy, policy, ecosystems, and indigenous populations. Guest instructors represent the South Central Climate Adaptation Science Center research and stakeholder networks and share their expertise on specific course topics. Visit our Story Map to learn more about the history and success of the course series. Follow the links below to get started on the course material!
---
Managing for a Changing Climate Playlists