Be sure to check our calendar for more upcoming conferences and workshops! Looking for funding opportunities? Please see our Researcher Resources page.
Job Postings, Internships, & Fellowships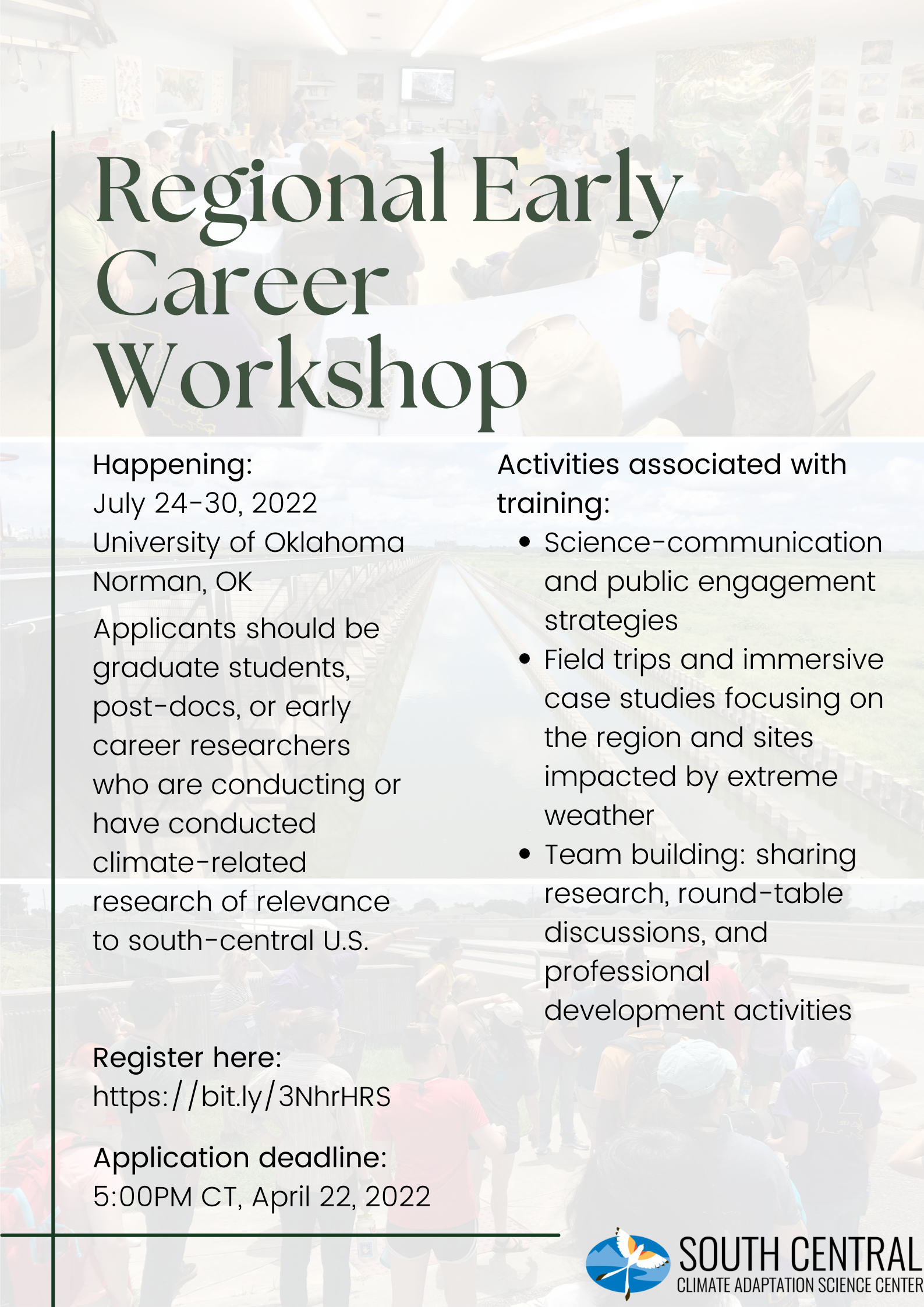 The South Central CASC will be hosting a Regional Early Career Workshop July 24-30th at The University of Oklahoma. We are looking for graduate students, post-docs, or early career researchers who are conducting or have conducted, climate-related research of relevance to the south-central U.S. Activities will include: Science communication and public engagement strategies, field trips, and team building and professional development activities. The application deadline is 5 pm central on April 22. Register today!
---
STEM Scholarship & Fellowships
Summary: Check out the links to a database of STEM funding opportunities.
Upcoming Conferences & Workshops
April 4-29th. Managing For A Changing Climate – Climate Impacts and Adaptation (Spring 2022)
April 21st, 11 am-noon. Two Modeling Perspectives with Dr. David Moeser
April 25th-29th. 12th Annual National Tribal GIS Conference
May 3rd, 10th, 17th, and 24th. Fire and Climate Change Webinar Series
June 6-10th. SCIPP Climate Adaptation Summer Academy
July 20th-22nd. Earth to Sky Workshop
July 24th-30th. Regional Early Career Workshop
October 10-14th. Southwest Adaptation Forum