South Central CASC featured on Podcast
April 27, 2023
University Assistant Director Emma Kuster was featured on The Climate Conversation podcast, along with University Director for the Midwest CASC Jessica Hellman. They discussed Elevating Climate Adaptation Research Through Collaboration highlighting the work that is being done across the CASC network. Give it a listen!
April 20, 2023
The South Central CASC is proud to announce the 2023 recipients of our scholarships. Six total scholarships were able to be awarded this year thanks to generous support.
South Central Climate Adaptation Science Center International Studies Scholarship
Our first scholarship is the International Studies Scholarship, which is awarded to a student in any field of study enrolled in a University approved Study Abroad program at The University of Oklahoma. We can't wait to learn more about your adventures abroad.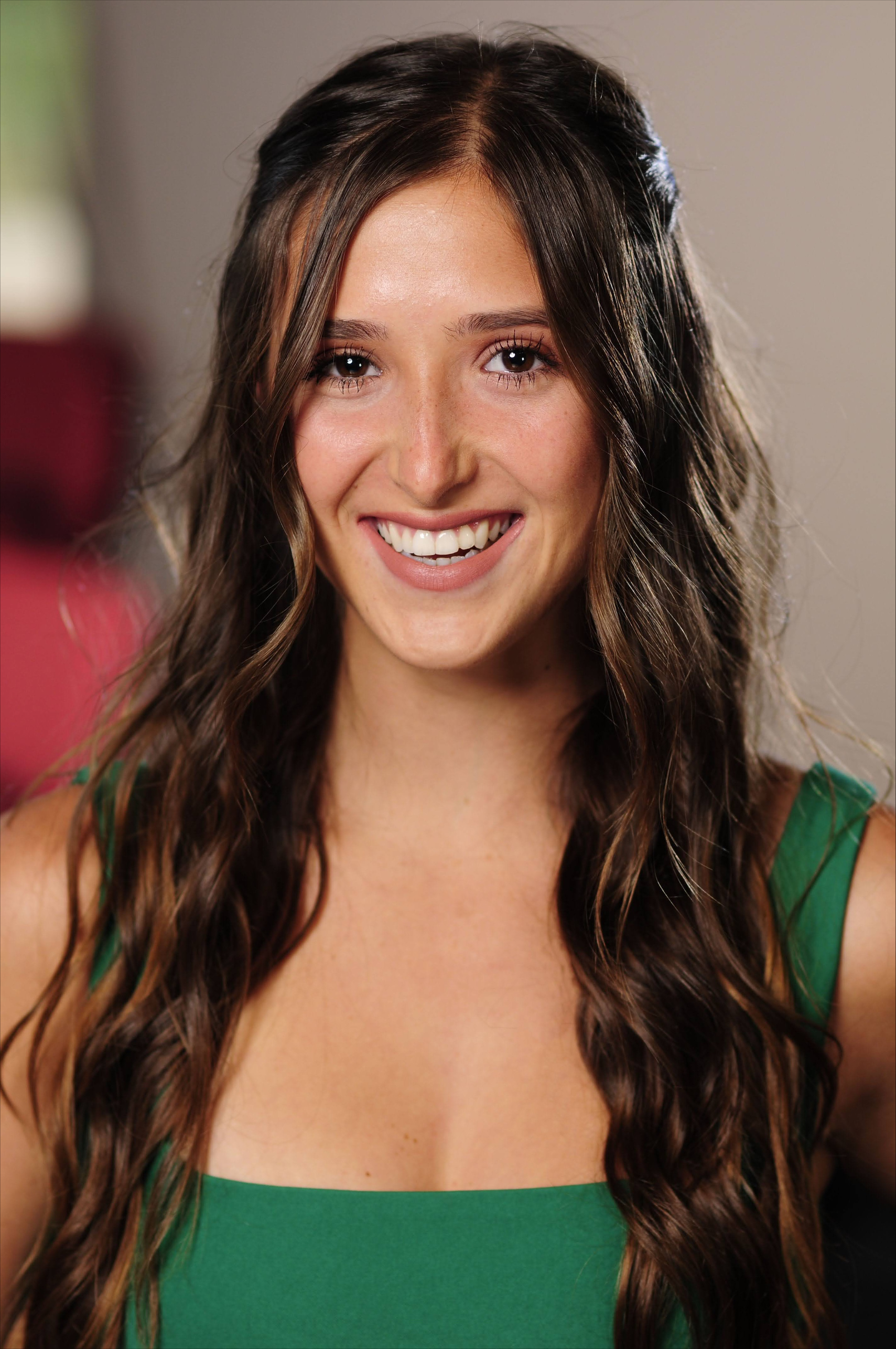 Emory Otto is an environmental activist that seeks to explore the interconnectedness between human beings and the natural environment. Born and raised in McKinney, TX, she will be finishing up her last semester overseas at Victoria University of Wellington in New Zealand and will be receiving her degree in Social Transformation in the Arts combining Environmental Sustainability and Theatre from the University of Oklahoma. While in New Zealand, she will be completing research focused on the impacts of climate change on indigenous groups both physically and culturally. She believes food sovereignty, outdoor recreation, and spiritual wellness should be a right and not a privilege and looks towards a future in holistic sustainability. Outside of school, she is involved in outdoor sports, multi-media art, and theatre, and is a trained caregiver specializing in working with children with special needs.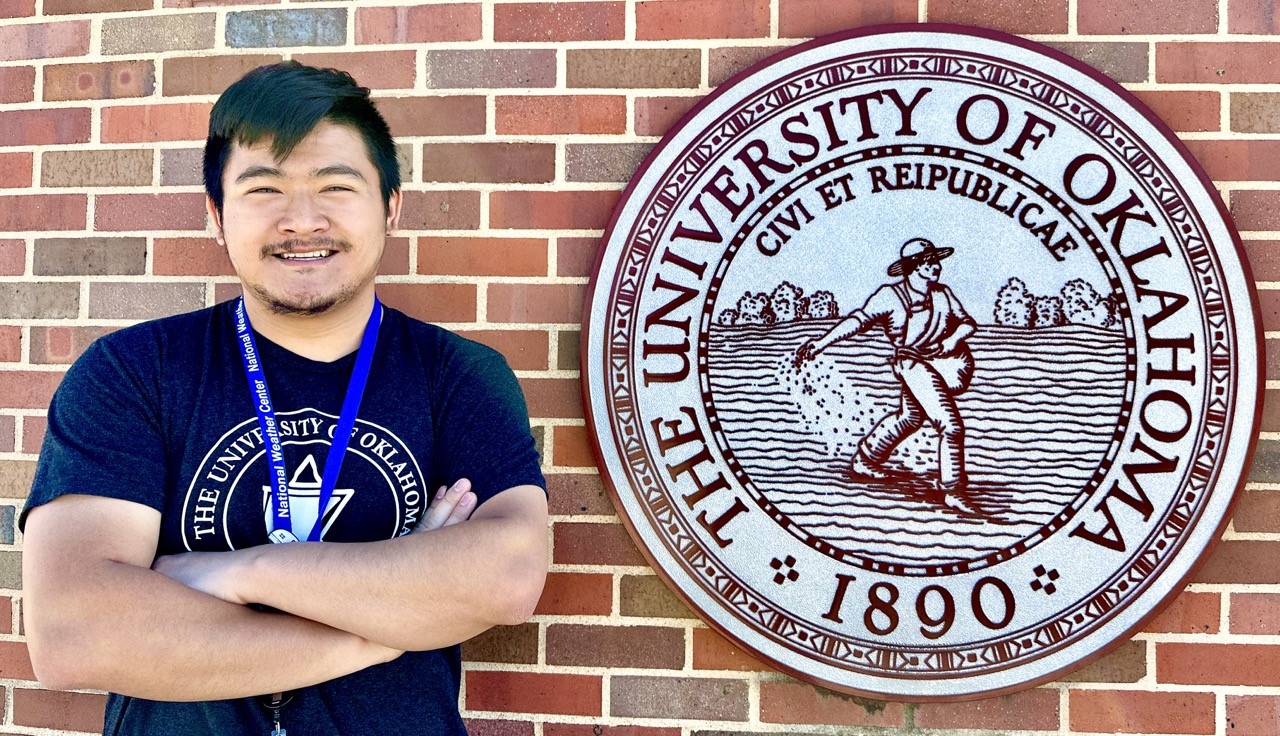 Liam Thompson is a Freshman at the University of Oklahoma's School of Meteorology pursuing a Bachelor's of Science in Meteorology and a Bachelor's of Science in Environmental Sustainability with a minor in mathematics. He is originally from Alaska and is loving his time in Norman, Oklahoma. His personal long term career goals are still variable, but he is passionate about math and science education, data analysis, and anything to do with research. Some interested research topics include changes in the ecosystem in a post-tornado/hurricane landscape, the global effects of ENSO cycles on the spread of diseases and disruptions to animal migratory patterns, and the most efficient ways communicate meteorology to the general public, government, and business entities.
South Central Climate Adaptation Science Center Scholarship
Our scholarship is for undergraduate students within the Department of Geography and Environmental Sustainability at The University of Oklahoma.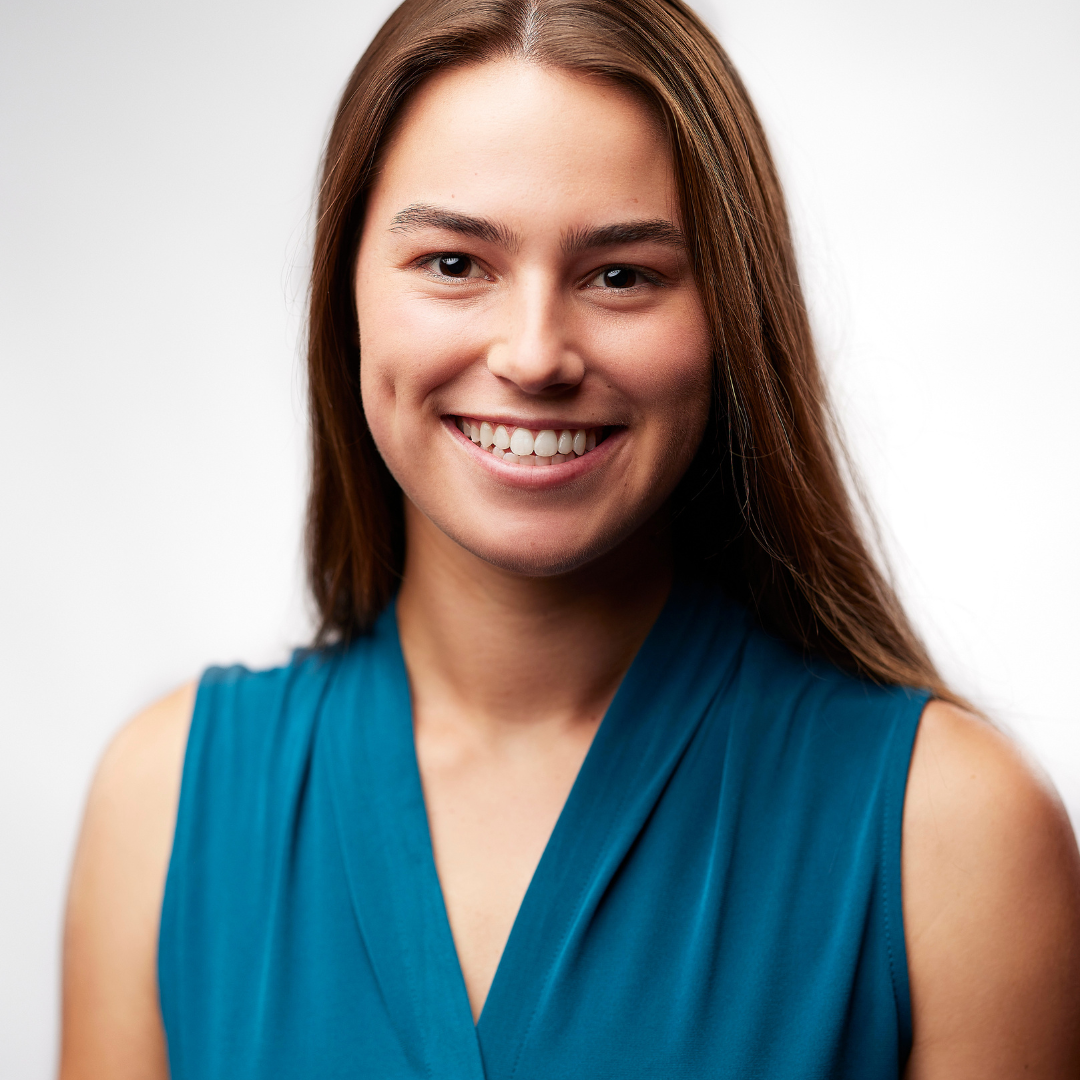 Julia Manipella is a senior from Tulsa, Oklahoma studying Environmental Sustainability, Creative Media Production, and International Studies. In the future, she plans to work in international environmental investigative journalism and documentary film. She hopes to pursue a career covering environmental issues in her community and around the world.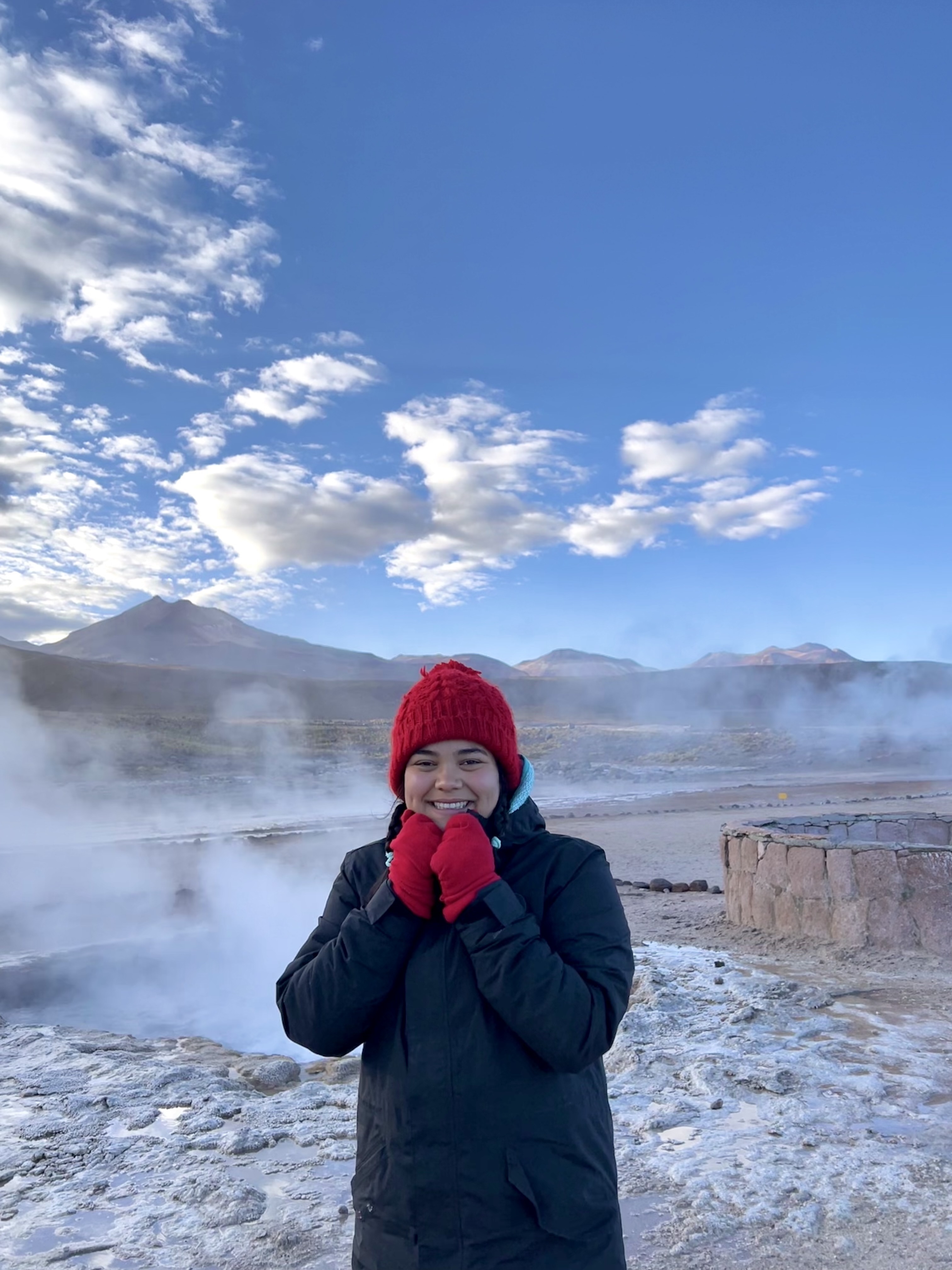 Suraya Yamada-Sapien is a third-year double major in Environmental Sustainability and Women's and Gender Studies.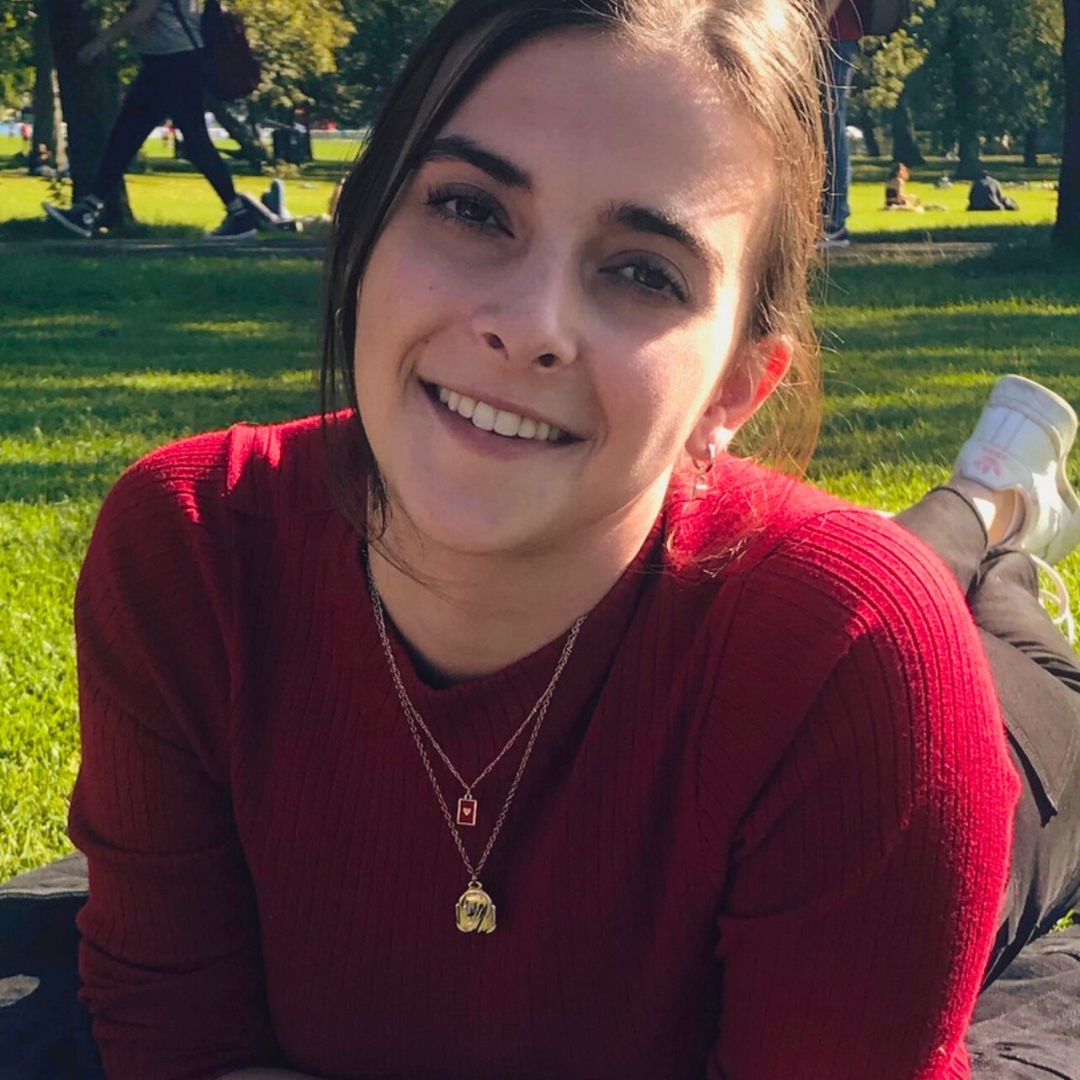 Rachel Koch is a senior majoring in Environmental Sustainability and minoring in Political Science and a Student Office Assistant at the South Central CASC. She has experience in researching community resilience, conducting greenhouse gas inventories, and analyzing the human and community impacts of climate change. Rachel has a professional, academic, and personal passion for sustainability and is delighted to receive this scholarship from DGES and the South Central CASC to put towards her studies!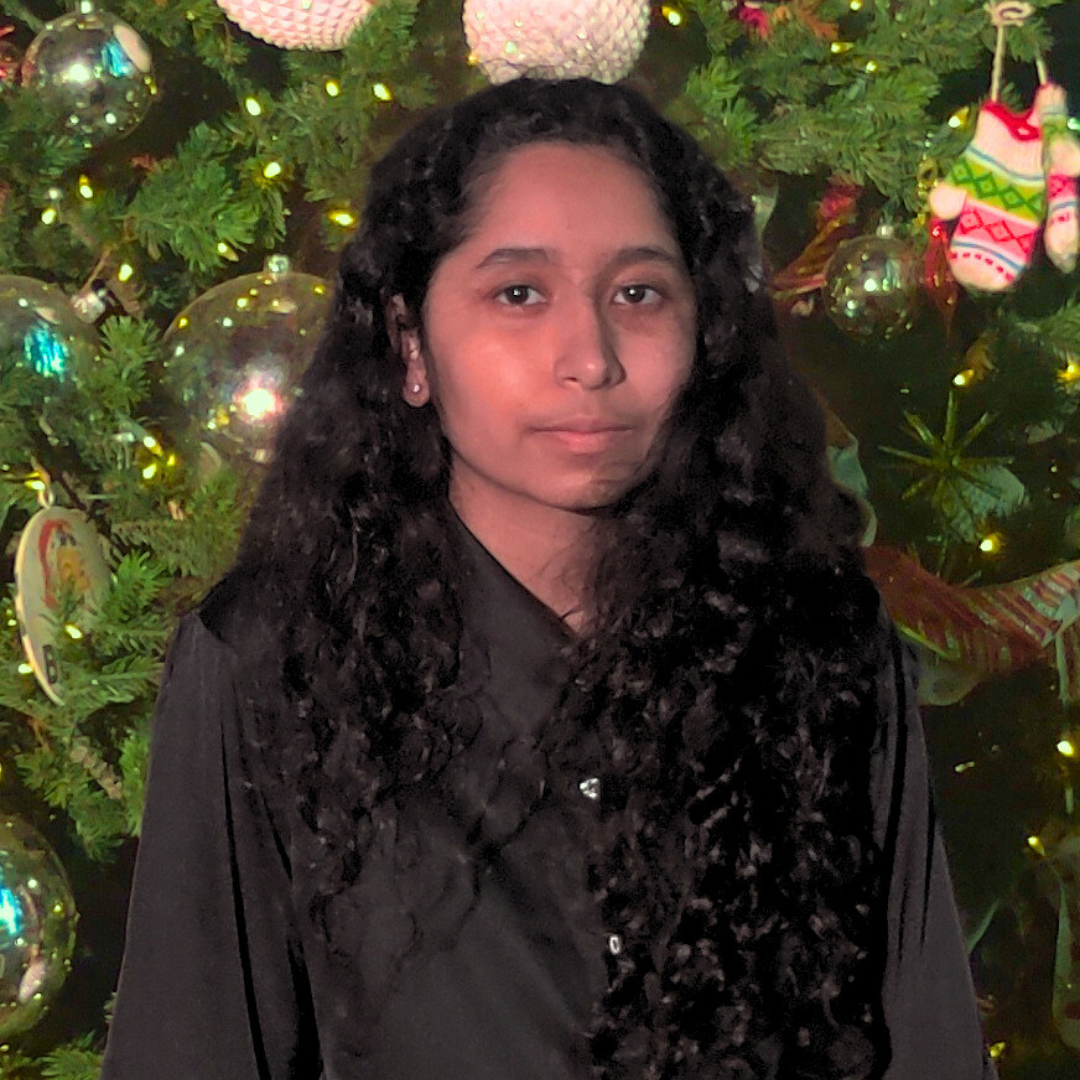 Hello, I'm Carolina Hernandez. I am a junior at the University of Oklahoma, where I am majoring in Geographic Information Science. As part of my studies, I am minoring in Climate Adaptation. As someone who enjoys learning about the world around us and solving problems using technology as well as computer skills, when I discovered that there is a career for this and that one of them involves creating maps digitally, I became very interested in GIS and want to pursue a career in it. The subject of weather and climate also interests me, as well as severe natural disasters. My favorite hobby is running in the early hours of the morning. Additionally, I enjoy playing wonderful music on my clarinet. The scholarship I have been awarded will help me achieve my personal and professional goals in my pursuit of GIS and future career goals.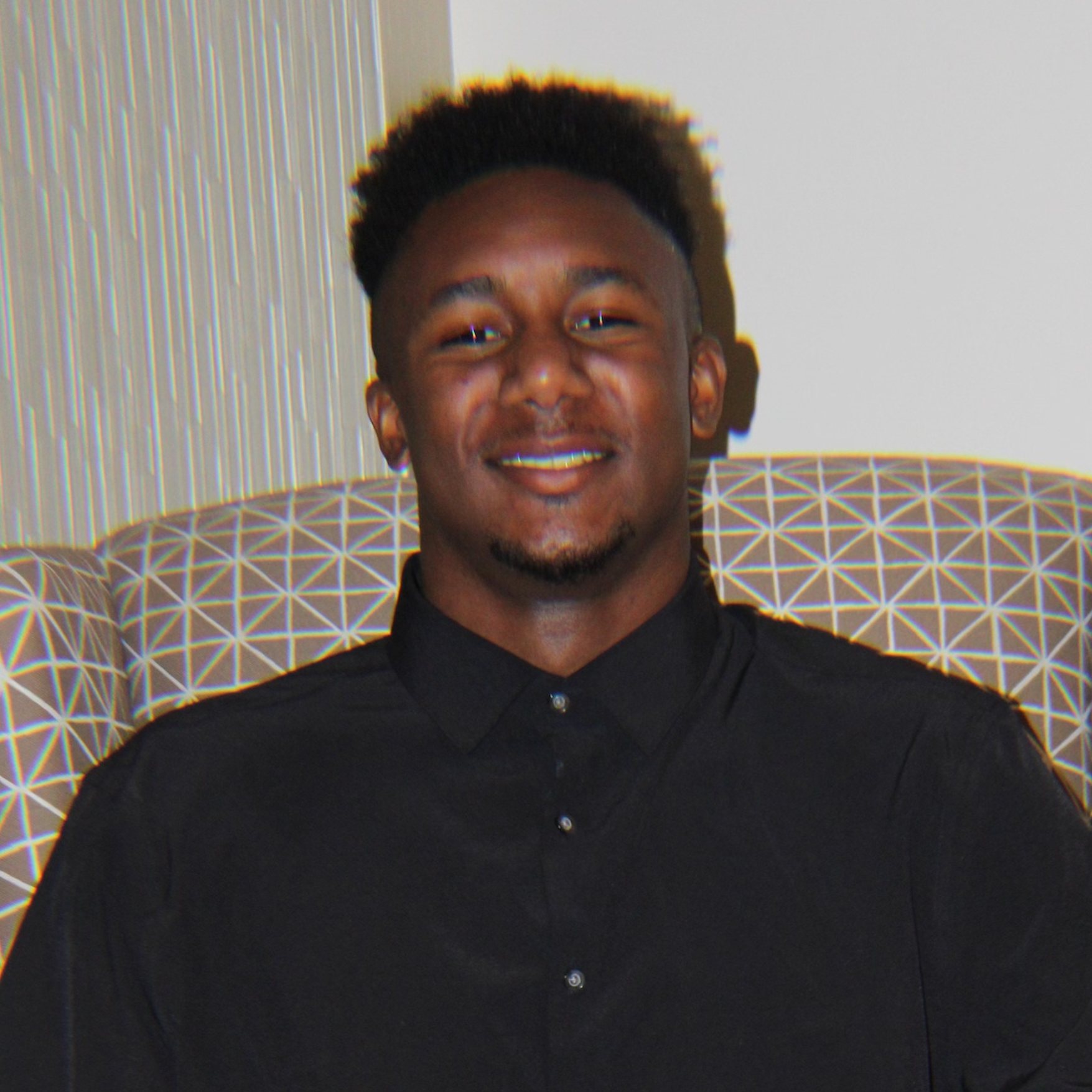 My name is Braelon Palmer. As of now, I am a freshman at The University of Oklahoma. Studying environmental sustainability. In my free time, I like to serve the community and hang out with friends. My goal is to ultimately educate people on creative, new, sustainable methods to adapt to climate change.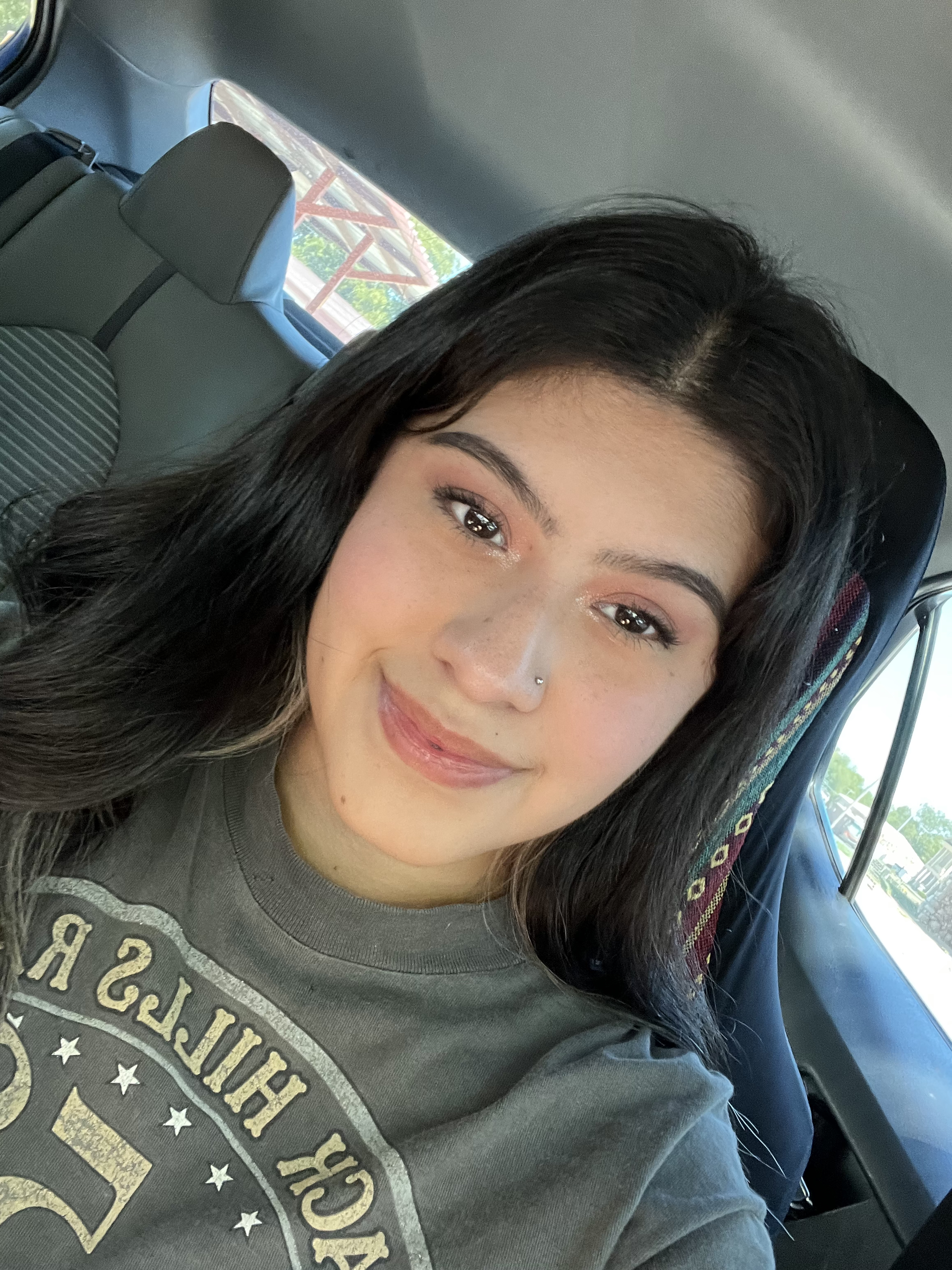 Estefania Velazquez is a first-generation college student getting a bachelor's in Environmental Sustainability with a minor in Geographic information systems.
---
April 14, 2023
Taylor Broadbent has been at the South Central CASC for the past couple of years. Now as a senior, she is ready to graduate and continue her education into the future. Recently she applied for and was awarded the prestigious Fulbright Scholarship. Thanks to her time with the CASC, the type of research she will be focused on has changed.
My Fulbright Scholarship is to Australia, where I will be attending the University of Melbourne pursuing my Master's in Public Policy with an emphasis on Global Indigenous Studies. My research will be on writing Indigenous Traditional Ecological Knowledge into policy. I credit the South Central Climate Adaptation Sciences Center for introducing me to ITEK and really Climate Science in general. I am very thankful to the full staff, particularly April and Renee, for mentoring, teaching, and encouraging me to think about how my background in policy could impact indigenous communities and the well-being of our planet.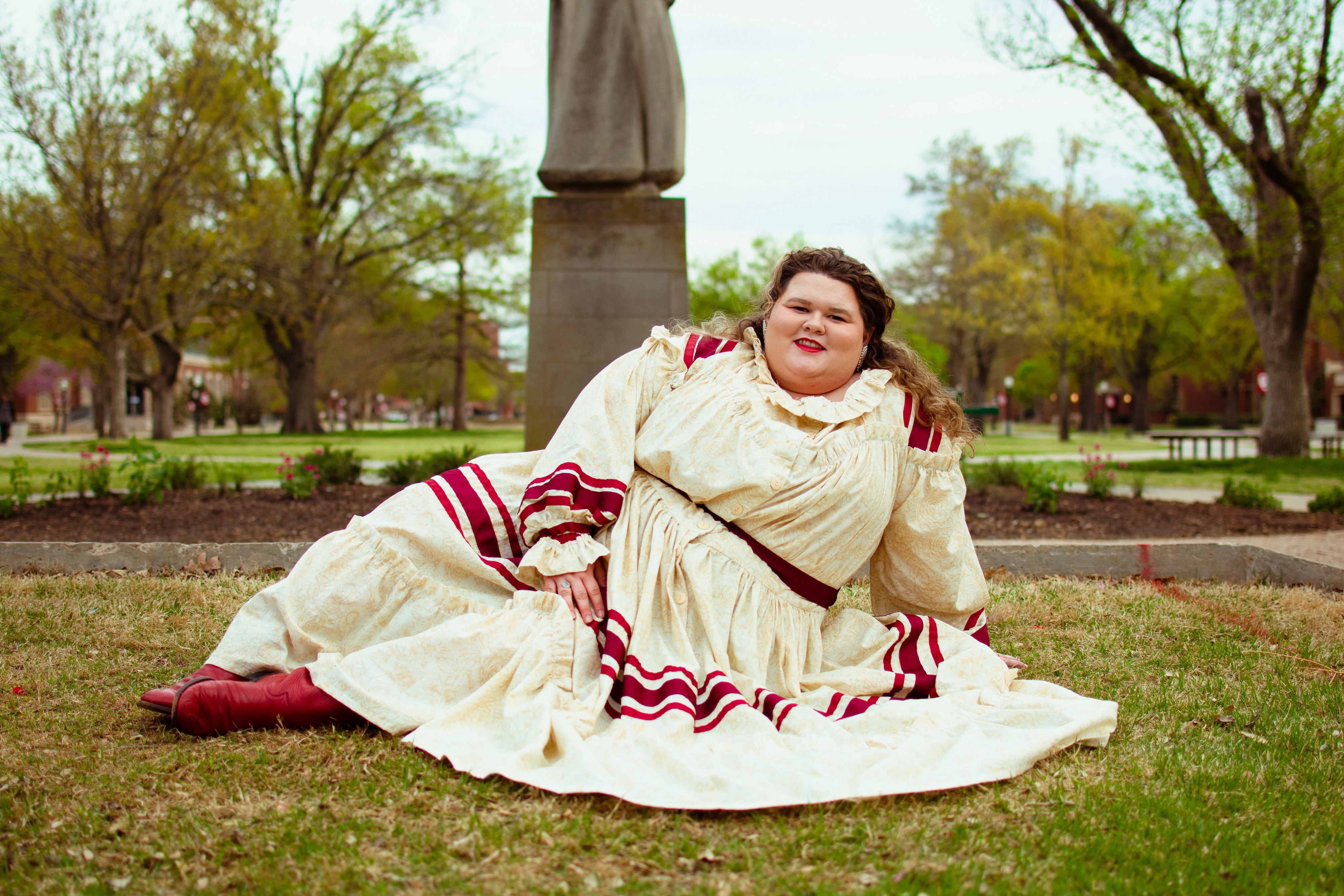 ---
February 17, 2023
North American grasslands are a regional priority for the U.S. Fish and Wildlife Service (FWS). In 2022 the South Central Climate Adaptation Science Center (CASC), in partnership with the US FWS Science Applications Program, the Northwest CASC, the North Central CASC, and the Midwest CASC implemented a training series for grasslands conservations practitioners. This included a series of webinars from May through August 2022 and culminated with an in-person Grasslands-Climate Workshop on January 24-25, 2023 in Lakewood, CO.
The training series provided participants with the appropriate knowledge and experience on how to make informed management decisions related to climate change. The in-person workshop included an interactive activity developed by experts from the CASC network, US FWS, the National Park Service (NPS), and the Northern Institute of Applied Climate Science (NIACS) to walk participants through the climate adaptation planning process and introduce them to new tools and ways of thinking about the challenges they face.
Emma Kuster, Assistant University Director at the South Central CASC, said that she "hopes that we can expand this effort in the future and make it relevant for managers of other types of ecosystems beyond grasslands". Feedback from US FWS members has been positive. You can read more from them in this US FWS story.
The in-person workshop materials along with the webinar series recordings can be found here.
December 16, 2022
Members of the South Central Climate Adaptation Science Center will be presenting, receiving an award, or otherwise involved in the 2023 Annual Meeting of the American Meteorological Society (AMS) in Denver, CO January 8-13, 2023. We encourage you to check out these presentations and sessions.
Irenea Corporal-Lodangco
Presenting Development of a Drought Prediction Model Based on Stepwise Multiple Linear Regression Using Teleconnection and Drought Indices. Held during Joint Session J16A – Statistics and Machine Learning for Climate Science Part 3. Thursday, 12 January at 4:00 PM MT. (Co-Author Renee McPherson)
Renee McPherson
Co-Chair Fifth National Climate Assessment: Updates and Opportunities for the AMS Community. Monday, January 9 at 10:45 AM MT.
Chair of Session 14B – Climate Change, Extreme Weather, and Public Health. Thursday, January 12 at 10:45 AM MT.
Additional South Central CASC related items:
22STUDENT Bias Correction and Evaluation of S2S Model Performance for Forecasting US Extreme Precipitation Events Devin Michael McAfee (poster presentation S151), University of Oklahoma, Norman, OK; and E. R. Martin and J. C. Furtado. Sunday, January 8 at 6:30 PM MT.
36CVC Climatology of Wet Bulb Globe Temperature Heat Waves in the United States Great Plains Benjamin Davis (poster presentation 382), University of Oklahoma, Norman, OK; and E. R. Martin and B. G. Illston. Tuesday, January 10 at 5:00 PM MT.
36CVC Wet season variability in North America. Gabriel Bromley (poster presentation 385), University of Oklahoma, Norman, OK; and E. R. Martin. Tuesday, January 10 at 5:00 PM MT.
4DEI Raising our Expectations for DEIJ Work in Geoscience Faculty Evaluation Systems: An Insight into who Sustains this Work and how this Labor is Recognized and Rewarded A Kotash, Home, Norman, OK; and M. Woodle, J. Bhattacharya, M. Elwood Madden, A. Cerato, M. Fahs, J. Irungu, E. R. Martin, L. Snyder, and G. S. Soreghan. Wednesday, January 11 at 4:45 PM MT.
37HYDRO Global Projections of Flash Drought in a Warming Climate Jordan I. Christian, Ph.D. (presenting), Univ. of Oklahoma, Norman, OK; and E. R. Martin, J. B. Basara, and J. C. Furtado. Thursday, January 12 at 11:30 AM MT.
37HYDRO Examining the Fall 2017 Precipitation Whiplash Event Across the Southern Great Plains from a Land-Surface Perspective Bryony L Puxley (presenting), University of Oklahoma, Norman, OK; and E. R. Martin, J. B. Basara, and J. I. Christian. Thursday, January 12 at 2:15 PM MT.
36CVC Prediction and Impacts of 14-day Extreme Precipitation Periods within the CONUS Melanie A. Schroers, University of Oklahoma, Norman, OK (poster presentation 964); and E. R. Martin. Thursday, January 12 at 5:00 PM MT.
---
'Only a tribe can speak for a tribe': Q&A with Native conservationists on Biden's 30 by 30 project"
July 22, 2022
April Taylor and Yvette Wiley, South Central CASC Tribal Liaisons, took part in an interview with Evan Bourtis from Mongabay about President Biden's 30 by 30 project which seeks to use nature conservation to address climate change and protect biodiversity. Please read the article below to learn more.
---
Archived News