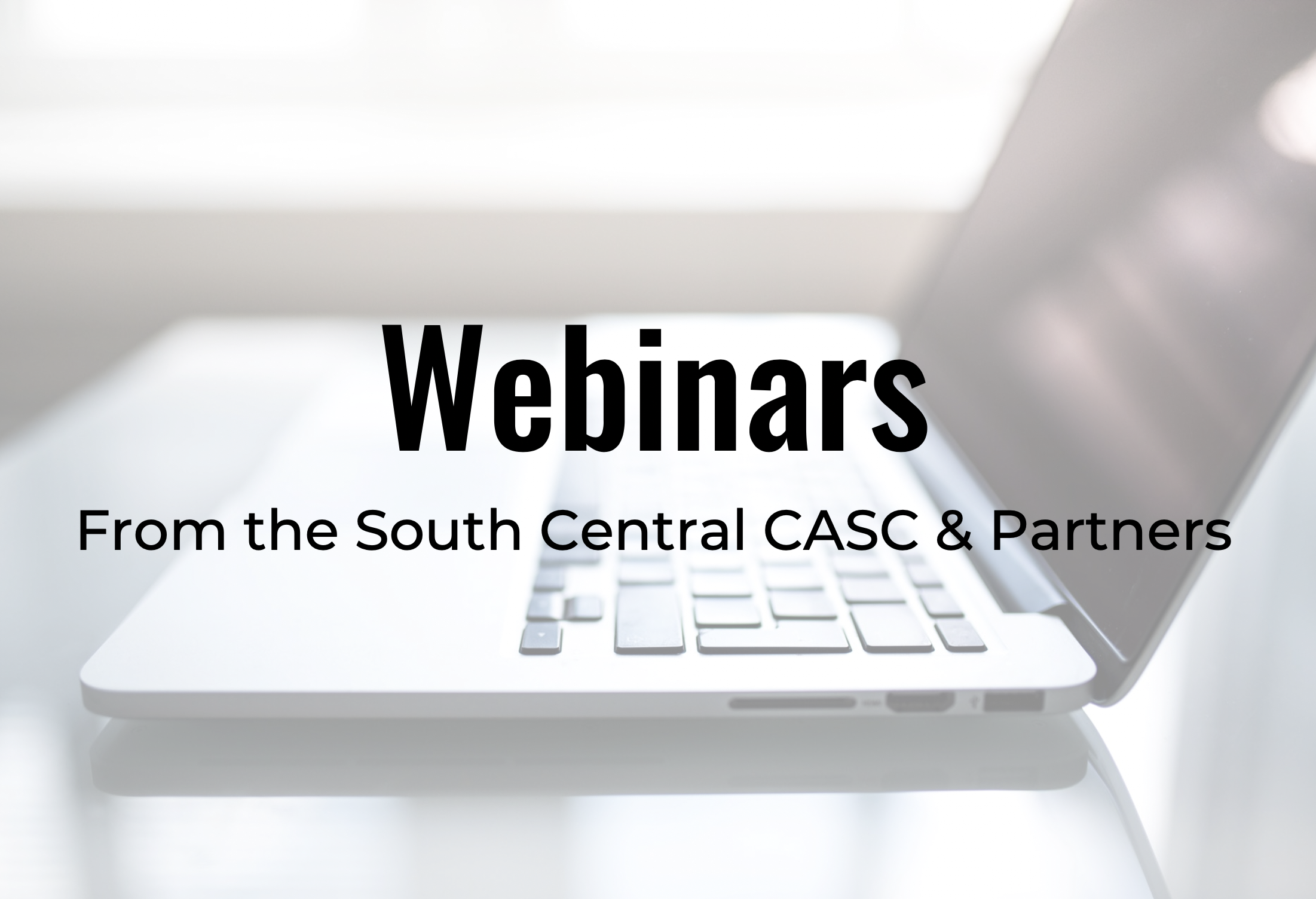 Adaptation Strategies for Species and Ecosystems in the Southcentral United States
Webinar – September 29, 2022 10-11am Central Time. Join Zoom Meeting
We invite you to a webinar where we will demonstrate how we can document and map climate change vulnerability of major grasslands, woodlands, and wetlands on the southern Great Plains. The results of this analysis will facilitate adaptive conservation of ecosystems and species.
---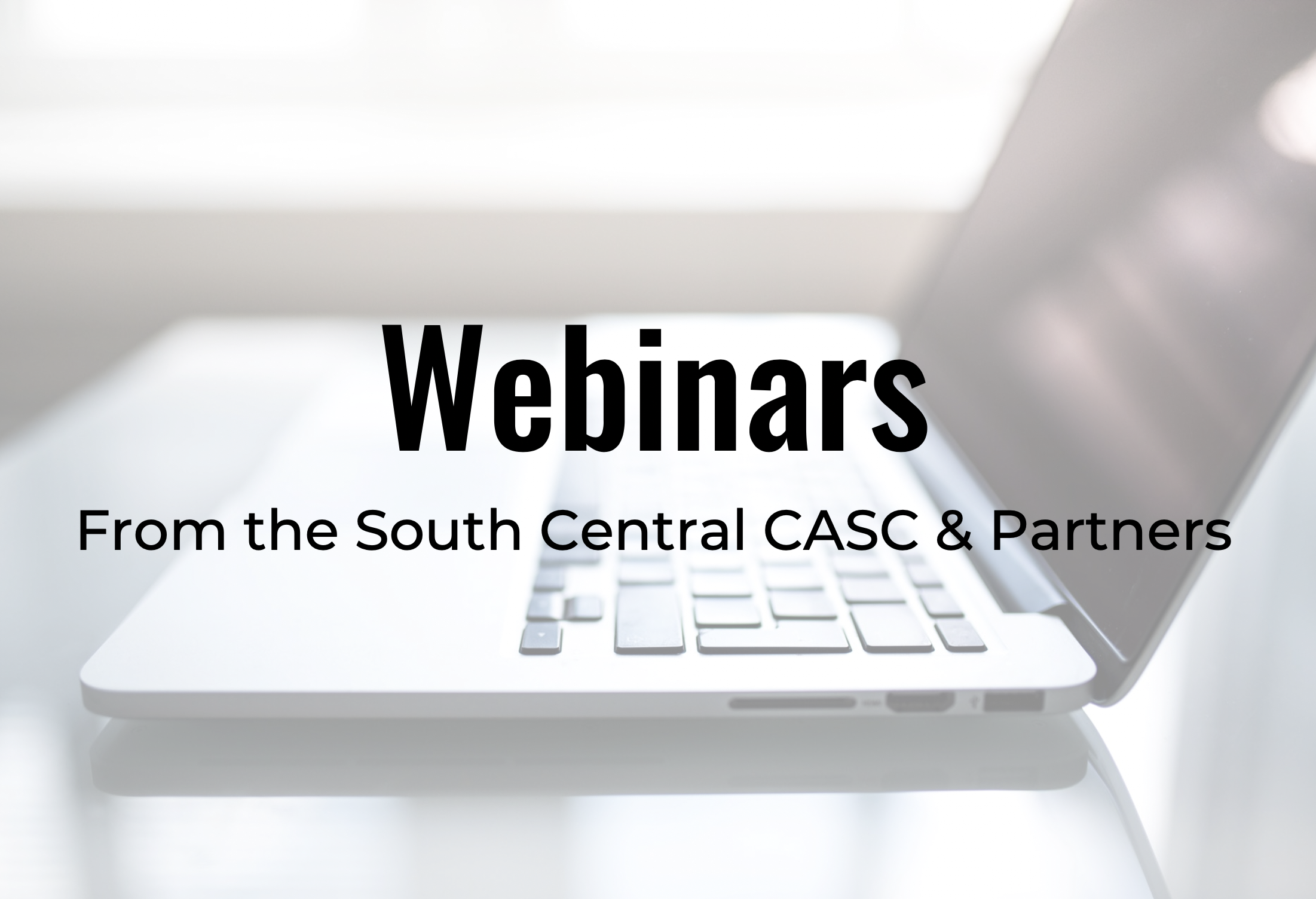 Southern Plains Climate Science Webinar
Keep an eye out for our next set of webinars this fall.
---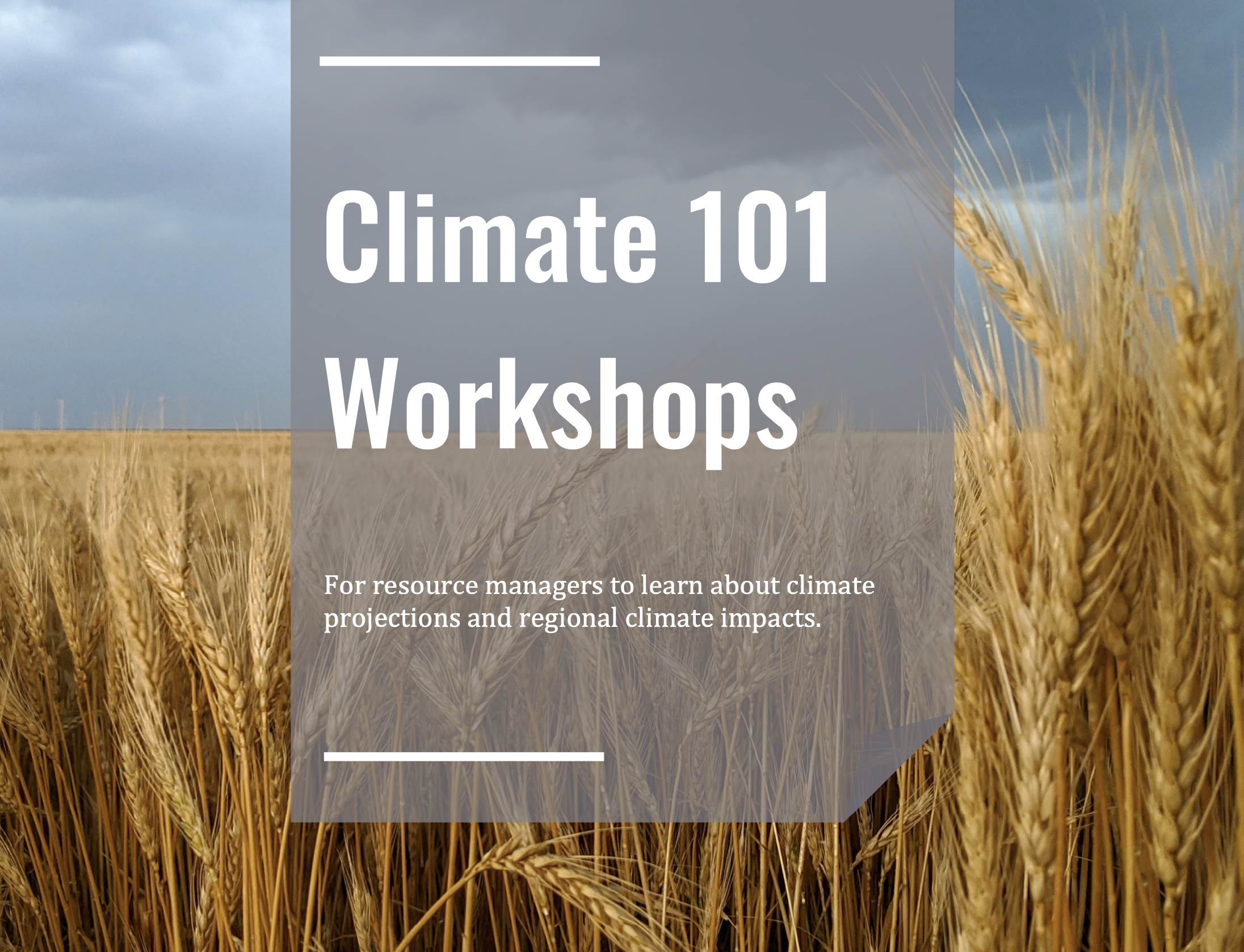 The Climate 101 workshops cover a variety of topics including the basics of how the climate system works, interpretation of different climate projections and resources for decision makers and climate adaptation planning. Attendees are given a chance to participate in an optional, interactive training session that focuses on making adaptation decisions based on climate projections for a given area.
Next Workshop: 2022
Check out materials & presentations from previous Climate 101 Workshops.
---
Southern Plains Climate Seminar & Other Webinar Archives
View our previously Southern Plains Climate Seminar recorded webinars here.
2022
2021
---
2020
---
2019