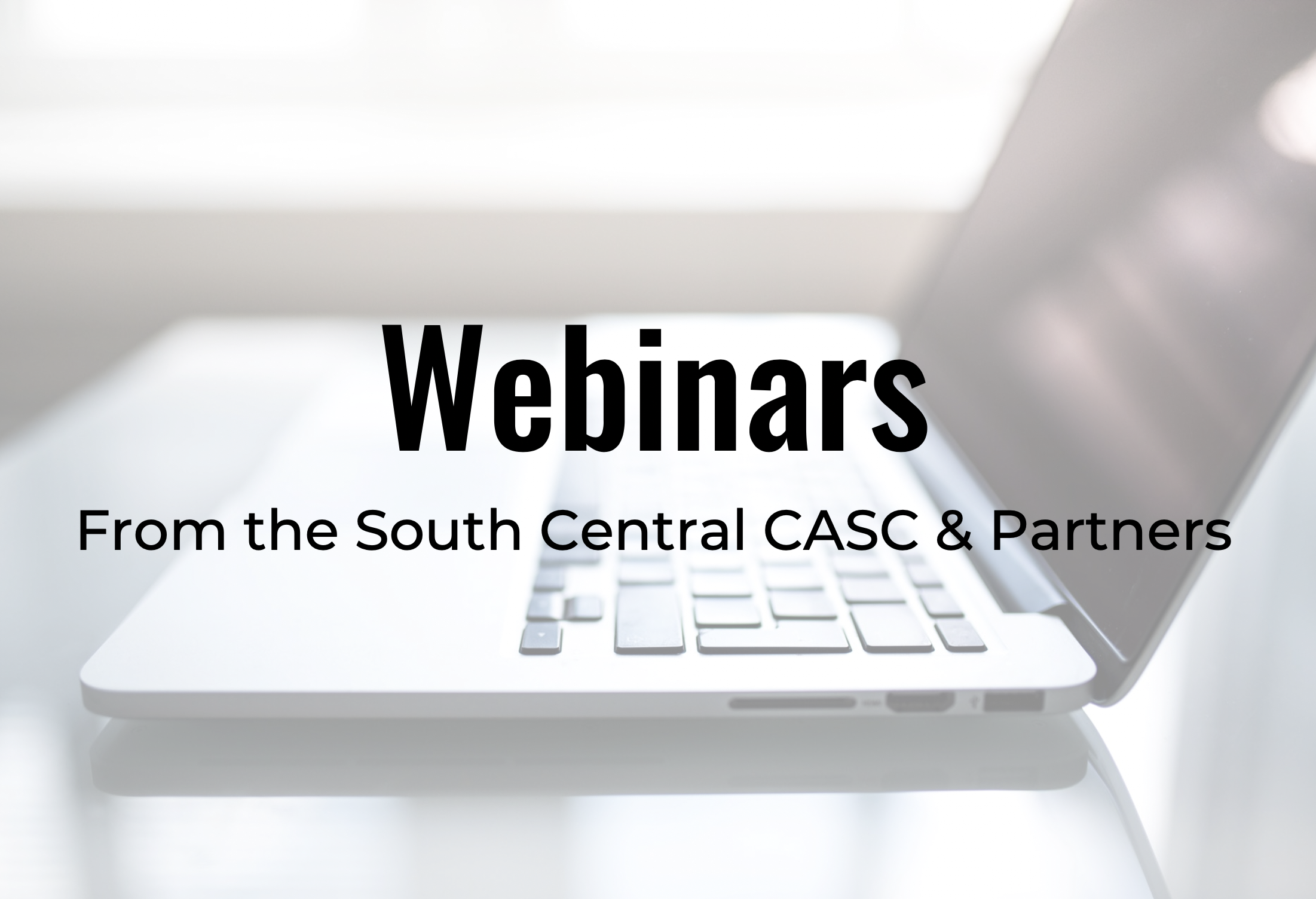 Southern Plains Climate Science Webinar
Keep an eye out for our next set of webinars starting in 2023.
---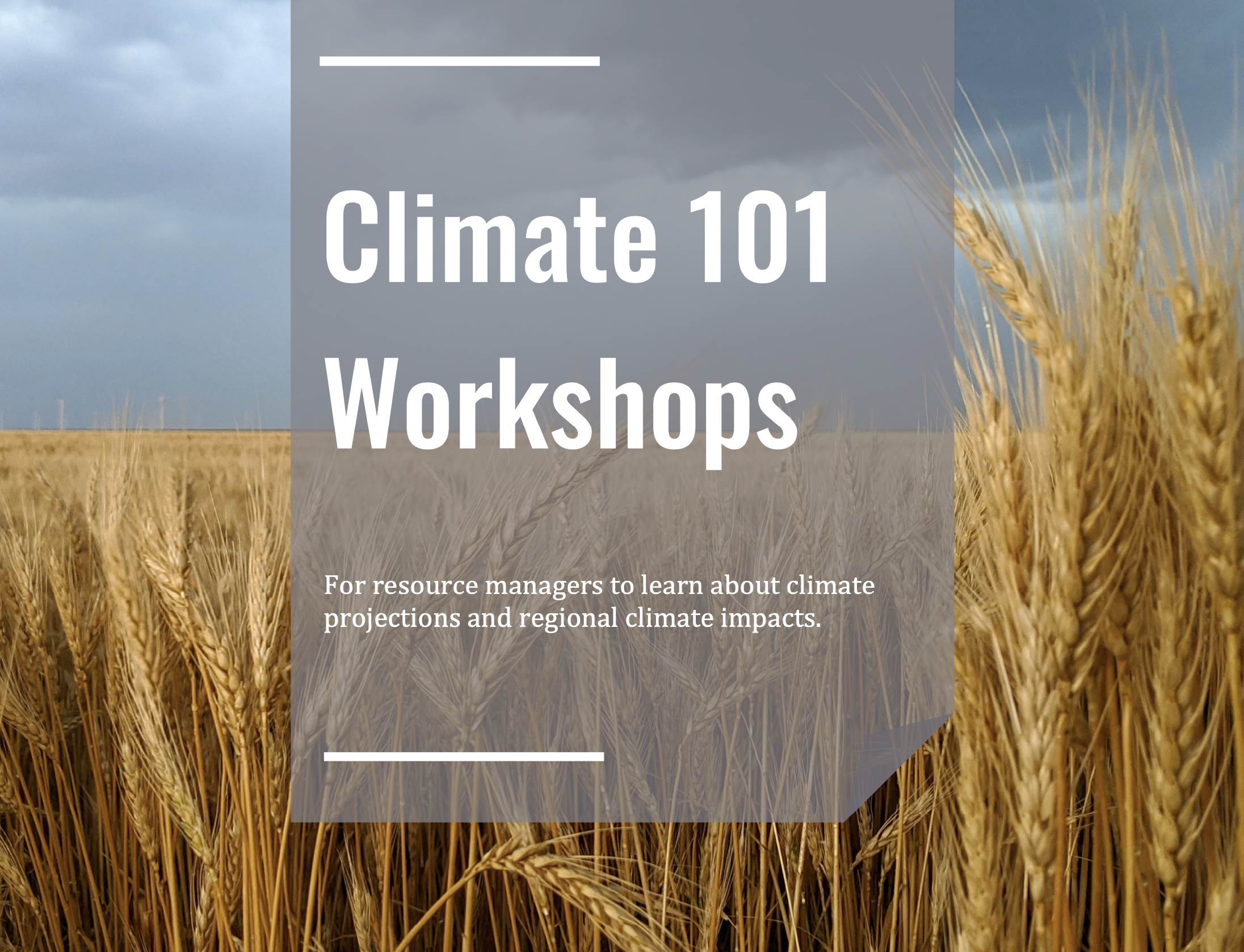 The Climate 101 workshops cover a variety of topics including the basics of how the climate system works, interpretation of different climate projections and resources for decision makers and climate adaptation planning. Attendees are given a chance to participate in an optional, interactive training session that focuses on making adaptation decisions based on climate projections for a given area.
Next Workshop: 2023
Check out materials & presentations from previous Climate 101 Workshops.
---
Southern Plains Climate Seminar & Other Webinar Archives
View our previously Southern Plains Climate Seminar recorded webinars here.
2022
2021
---
2020
---
2019