South Central Climate Adaptation Science Center
Main Office Staff
---
University Director
Dr. Renee McPherson is the University Director of the South Central CASC and an Associate Professor of Geography and Environmental Sustainability at the University of Oklahoma. Dr. McPherson's background includes two B.S. degrees: Meteorology and Mathematics, as well as both M.S. and Ph.D. in Meteorology. Her research includes the societal and ecological impacts of climate variability and change, regional and applied climatology, mesoscale meteorology, land-air-vegetation interactions, surface observing systems, and applied meteorology. Prior to overseeing consortium-related activities at the South Central CASC, she was the State Climatologist of Oklahoma and Acting Director of the Oklahoma Climatological Survey. Before the degrees and outstanding contributions in her field, Dr. McPherson's interest in meteorology was sparked after taking an introductory weather course as a sophomore in college. From there, it changed her entire career path. Outside of the world of weather and climatology, Dr. McPherson is a proud co-owner of the Green Bay Packers (Go Pack Go!) and received the honor of throwing out the first pitch of a Milwaukee Brewer game on her 16thbirthday.

---
Assistant Director
Emma Kuster is the University Assistant Director for the South Central CASC. Emma received her undergraduate degree in Meteorology and M.A. in Geography from the University of Oklahoma. Her role as Program Coordinator includes being the point of contact between stakeholders and researchers, working with stakeholders on climate adaptation, assisting the University Director and event planning for the center. Emma's passion for the climate science began as an undergraduate in Meteorology, ignited with the desire to make a difference in the world. This drive has led to her interests in climate adaptation, the impacts of climate change and climate education to both the public and decision makers. She works toward ensuring future generations grow up seeing the same planet she does. Outside of work, Emma can be found at the archery range, hiking, fishing, photographing wildlife or enjoying a pleasant ride on horseback.
---
USGS Acting Director
Dr. Carolyn Enquist currently serves as the Acting Federal Director for the South Central CASC. Dr. Enquist received her undergraduate degree in International Relations and French from Mount Holyoke College in Massachusetts and both M.S. & Ph.D. from the University of New Mexico in Biology, with a concentration in Ecology. Her role as Acting Director includes leading the federal side of the South Central CASC through distribution of research funding, strategic planning and identifying opportunities for collaboration and strategic planning. Dr. Enquist's interest in the field of environmental conservation was sparked before stepping foot in a classroom, as she grew up in beautiful Colorado and developed a deep-rooted love and appreciation for the outdoors. While attending college and graduate school, her passion for the outdoors grew and ultimately led to working alongside the stakeholders and decision makers on climate adaptation and natural resource management. In her spare time, she enjoys outdoor adventures such as skiing and mountain biking with the family. Down the road, she is looking forward to relearning how to play her mandolin and dusting off her French language skills.

---
USGS Deputy Director
Dr. Mike Langston currently serves as the Deputy Director of the South Central CASC. Dr. Langston's educational background includes a B.S in Wildlife Ecology from the Oklahoma State University (OSU), a M.S. in Ecology from the University of Central Florida and a Ph.D. in Environmental Science from OSU. Dr. Langston brings a diverse background to his current position with experience as the Assistant Director of the Oklahoma Water Resources Center, as well as 14 years of environmental research and consulting in Florida. His research interests and publications include: wastewater treatment in wetlands, threatened and endangered species, watershed management decisions, water policy, and the nexus of water and energy development. When Dr. Langston isn't working with stakeholders, he can be found weightlifting, fishing, backpacking and spending time with his wife Jeri Fleming and their children and grandchildren.
---
Financial Administrator & Office Manager
Terri Sarsycki is the Financial Administrator and Office Manager at the South Central CASC. Terri received her (BLS) Bachelor's of Liberal Studies from the University of Oklahoma. As the Office Manager and Financial Administrator for the center, she oversees all aspects of running an office and financial processes. Terri enjoys her work alongside the South Central CASC as she likes working with people and organizing multiple projects. Outside of the office, Terri appreciates being outdoors, hiking and the wonderful company of adorable dogs.

---
Sustainability Scientist
April Taylor is a Tribal Liaison. She received her B.S. from Texas A&M University in Marine Science and a M.S. from the University of South Carolina in Earth and Environmental Resource Management. At the South Central CASC, April works with the goal of building research relationships with the 68 tribes in the South Central region. She is actively involved with the training and development of resources for tribal health and vulnerability assessments. Aside from the climate world, April is an avid ballroom dancer and loves painting.

---
New Mexico Tribal Liaison
Maurice Cruz is an enrolled member of Ohkay Owingeh Pueblo, and received his undergraduate degree in Psychology and Geographic Information Science from the University of New Mexico. With a background in team leadership, rangeland management, and remote sensing using GIS, Maurice facilitates tribal planning and decision-making by providing the connection to data and resources in coordination with Indigenous ways of knowing. Outside of work, Maurice spends his time biking skiing, and rock climbing.
---
Rio Grande Program Manager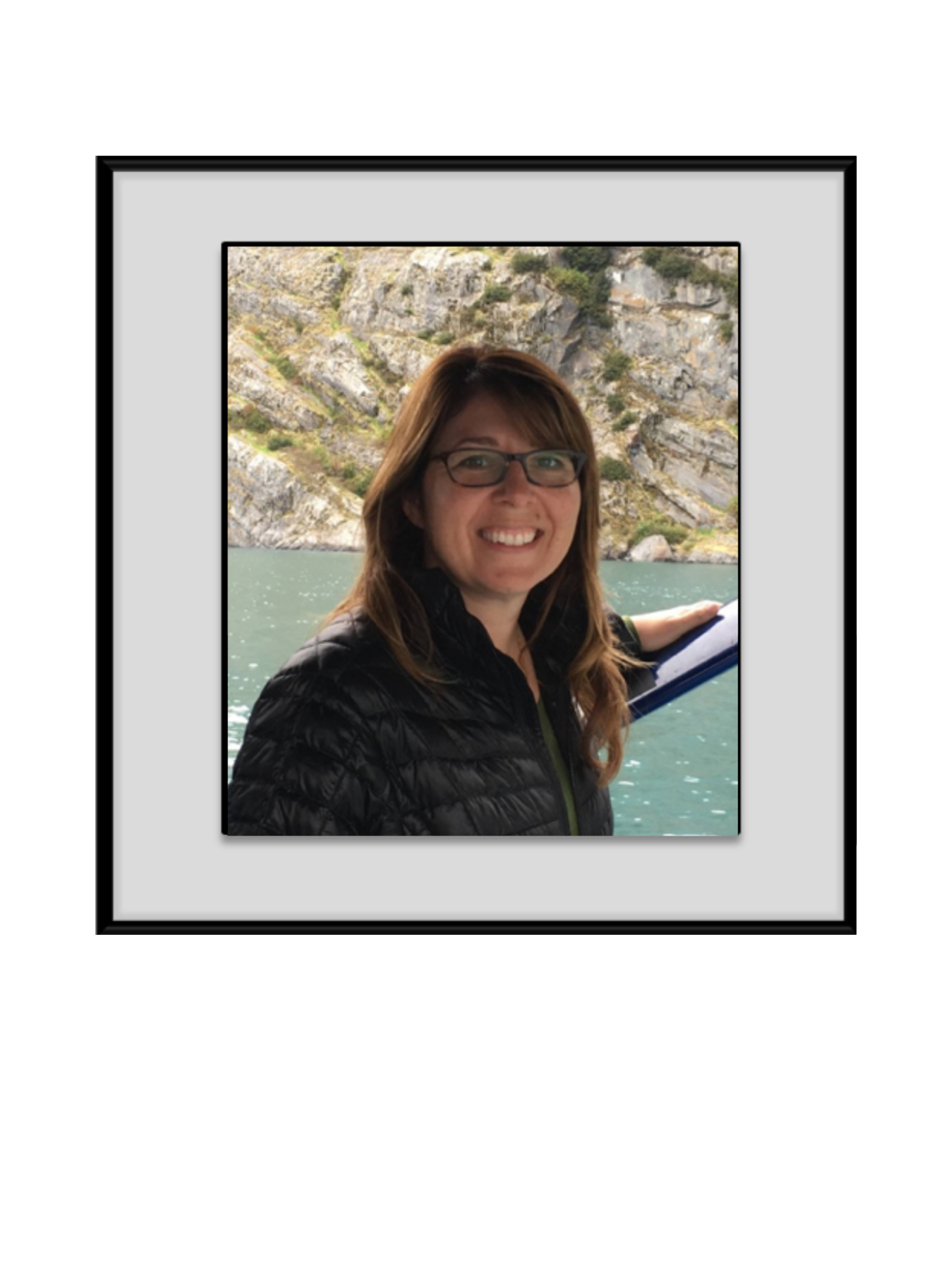 Genevieve Johnson will take the lead on CASC activities in the Rio Grande Basin, one of our three focal geographies. Genevieve has extensive experience in the region having served as the Coordinator for the Desert Landscape Conservation Cooperative from 2012-2018, which includes much of the Rio Grande Basin. She has facilitated diverse partnerships in the field of collaborative natural resource management for over 15 years and has experience working in water resources, land use planning, and environmental compliance. Genevieve holds a Bachelor of Science in Conservation Biology and a Masters of Science in Urban and Environmental Planning, both from Arizona State University.

---
Postdoctoral Research Associate
Dr. Adrienne Wootten is a postdoctoral researcher who specializes in downscaling and climate modeling, the uncertainty and accuracy associated with the appropriate use of climate projections and data impact assessments and planning. Additionally, she helps stakeholders with technological assistance and the appropriate use of climate projections for decision making processes. She received her B.S. in Meteorology with a minor in statistics, M.S. and Ph.D in Atmospheric Science from North Carolina State University. Dr. Wootten's passion for the field of climatology was strengthened after a trip to New Orleans after Hurricane Katrina. Once there, she and a team of volunteers assisted with the debris cleanup and rebuilding process. It was during this trip and witnessing the immense devastation that she was able to connect meteorology with how it affects people's lives. The experience left a permanent mark for Dr. Wootten and provided the fuel to continue researching and working toward a better understanding of weather and climate. When she isn't working, she enjoys being a stained-glass crafter.

---
Research Scientist
Dr. Derek Rosendahl is a Postdoctoral Research Associate at the South Central CASC. Dr. Rosendahl received his B.S., M.S., and PhD. in Meteorology from the University of Oklahoma. His research role at the South Central CASC focuses on assessing uncertainties in future climate projections from global climate models and their subsequent use in statistical and dynamical downscaling over North America and the south-central U.S.He works closely with downscaling experts at the South Central CASC and helps with communicating uncertainties in future climate projections to the scientific community, decision makers, and the general public. Additional tasks and projects he works on includes: mentoring undergraduates and graduates at the South Central CASC, managing climate observational and model output data, organizing early career researcher professional development training and leading a national working group focused on guidance of future climate projections. His passion for meteorology and climatology truly shine as he enjoys storm photography and being out in the elements.