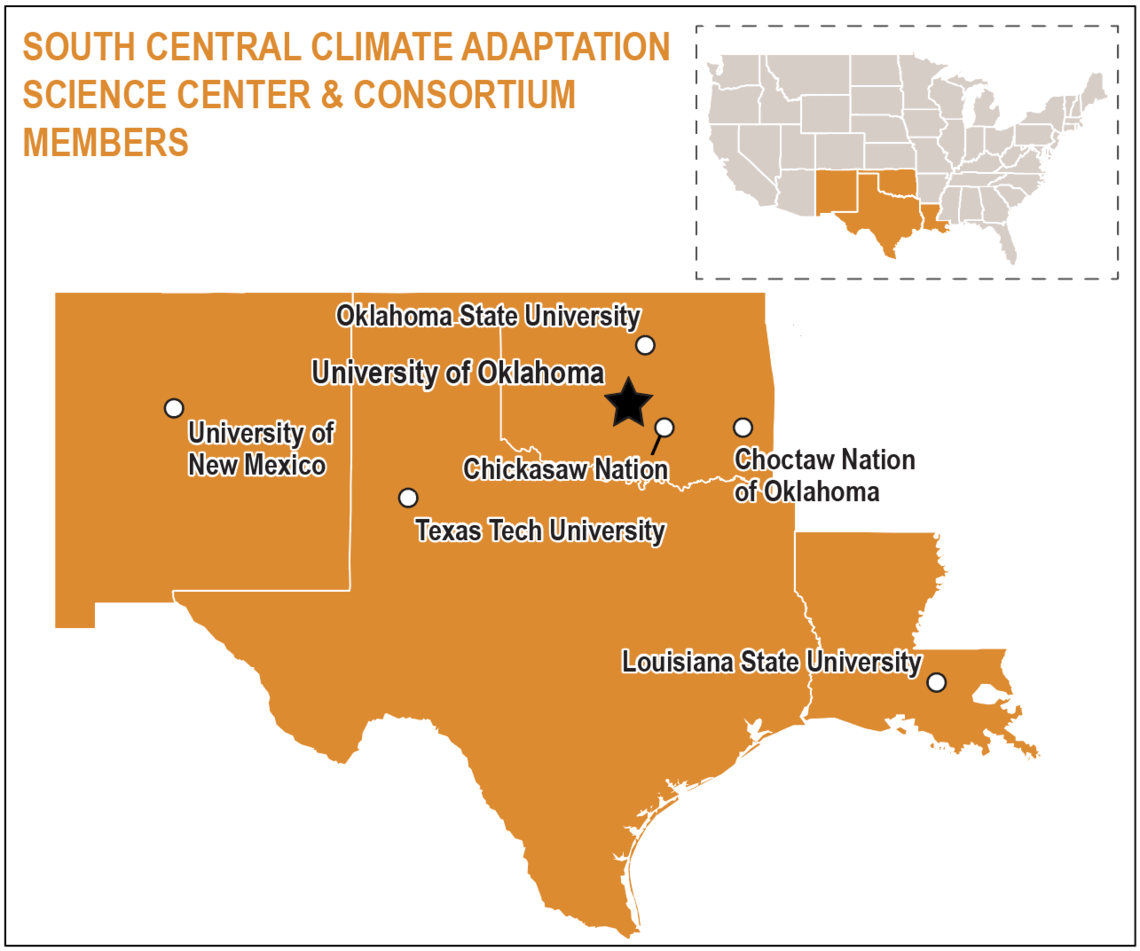 The South Central CASC
The South Central Climate Adaptation Science Center (SC CASC) was established in 2012 and is one of ten CASC Centers across the country. Each regional CASC is housed at a host university which serves as a hub for a consortium of member organizations in the region. The CASC network generates actionable science, trainings, and products that address identified science needs which are useful in supporting resource management decisions, actions, and plans. The SC CASC accomplishes this through multi-disciplinary and stakeholder-driven approaches to funding projects that assess the impact of climate change on natural and cultural resources within our region of Oklahoma, New Mexico, Texas, and Louisiana.
---
---
---
Highlighted Projects by State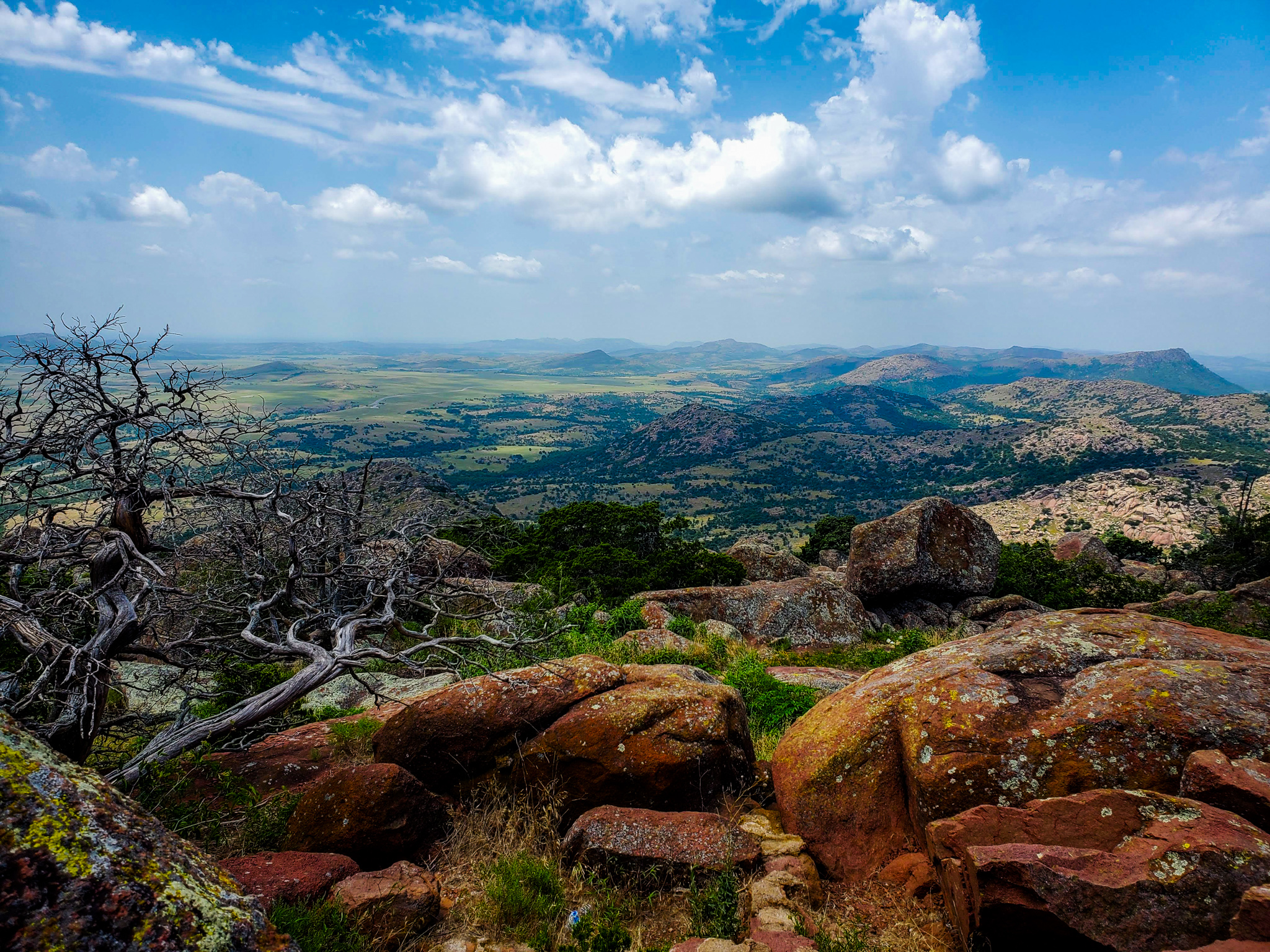 ---
---
---
State Visits
State and site visits provide an opportunity to build and strengthen relations and partnerships with natural and cultural resource managers and affiliated researchers. The CASC staff gain an in-depth understanding of the unique climate adaptation challenges in a specific part of the region, better understand the climate science needs of managers, explore opportunities for collaboration, and share information on climate activities with other interested parties. The information gained from these visits is vital in ensuring that SC CASC-funded research priorities align with the needs of managers throughout the South Central region. Key relationships and partnerships are built and strengthened.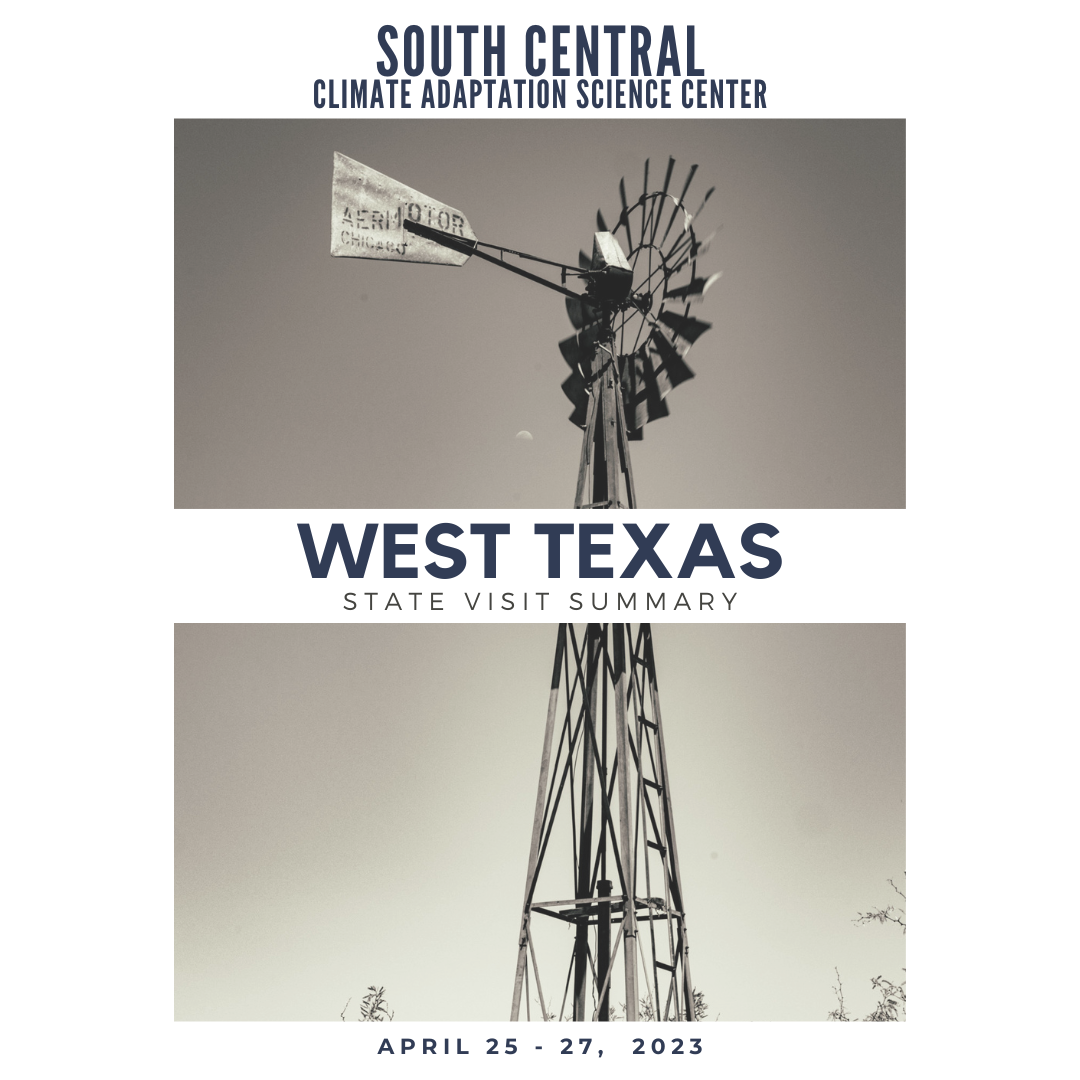 West Texas – April 25-27. 2023 – A small team of staff members from the South Central CASC conducted a state visit to West Texas from April 24-27, 2023 to meet with researchers from Texas Tech University (TTU) in addition to resource managers from Rio Grande Joint Venture (RGJV) and Big Bend National Park (BBNP). This visit provided the opportunity for the staff to learn about the impacts of climate change experienced in the region, understand climate-related research needs, explore areas of collaboration, and meet new partners. This report provides an overview of climate-related activities, research needs, and summaries from meeting notes.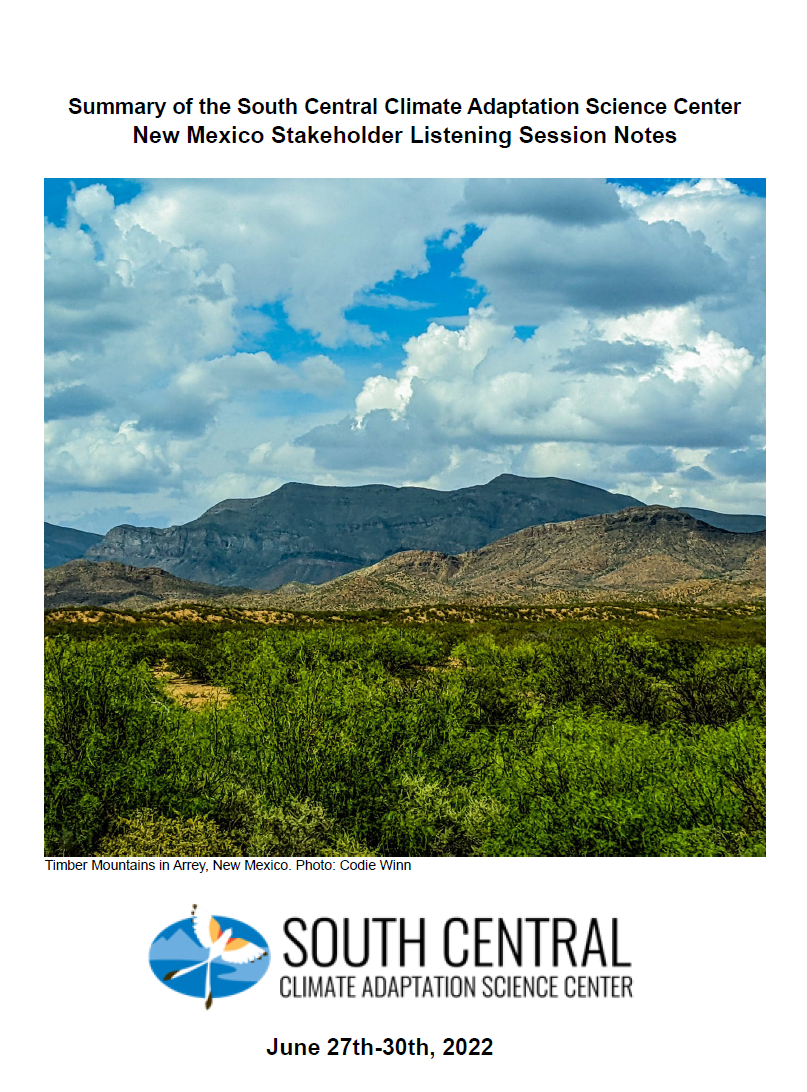 New Mexico – June 27-30, 2022 – Stakeholder Listening Sessions – Staff from the South Central CASC visited New Mexico to conduct stakeholder listening sessions with the goal to gain insight into the climate science needs of natural and cultural resource managers; and to discuss the impacts of climate change on water, forestry, and agriculture, which we co-hosted with the USDA Southwest Climate HUB. These sessions provided an opportunity for CASC staff and others to learn about climate adaptation challenges experienced by these resource managers, explore opportunities for collaboration with state, federal, and tribal organizations, and for participants to share information on climate-related activities and research needs throughout the state. From across these listening sessions, research themes emerged. View our captured notes from these listening sessions to learn more.
---
---
---
---
---
View all of our Funded Projects

Discover Regional & National Climate Science Projects
---
---
---
---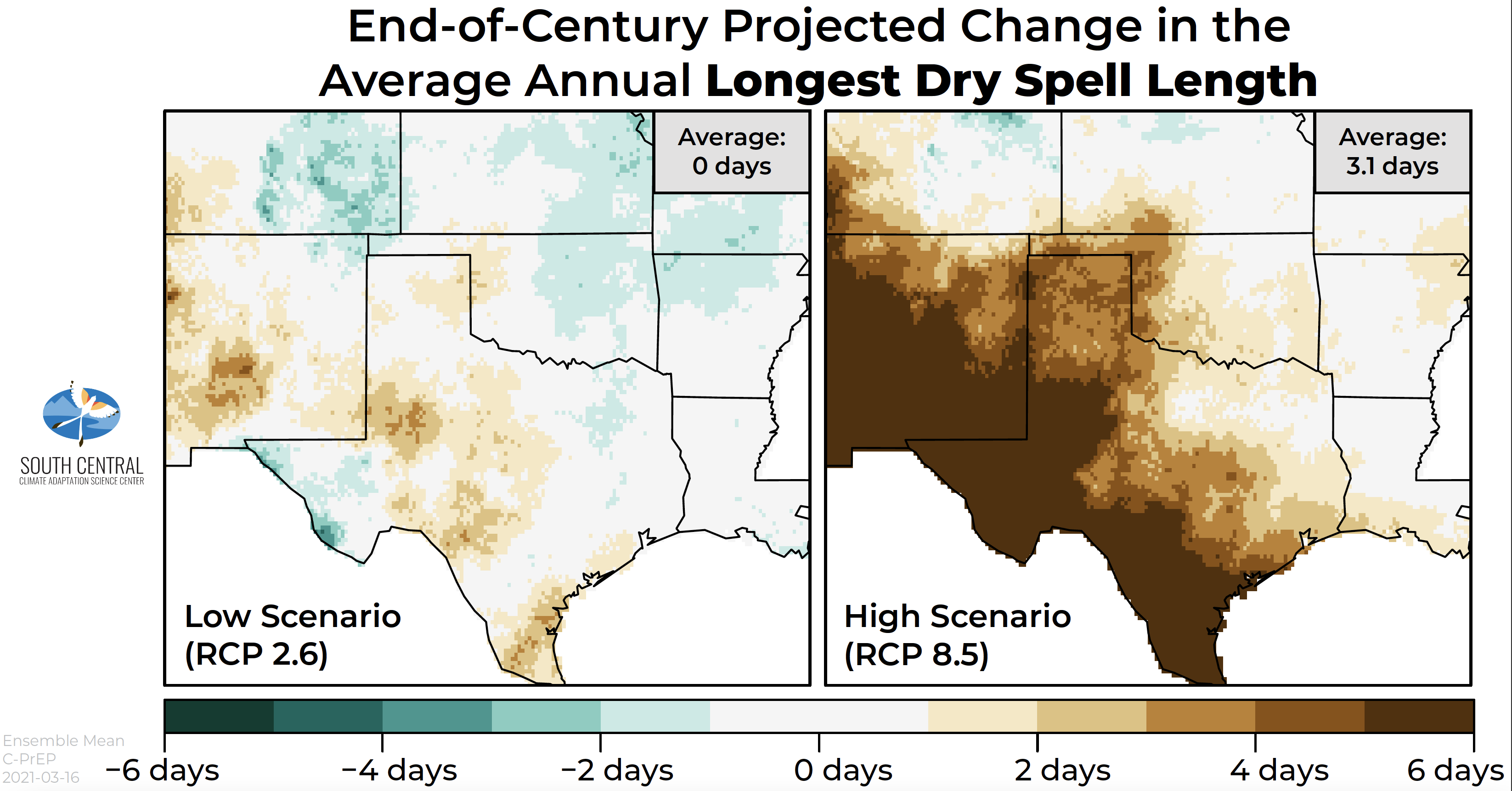 The South Central Climate Adaptation Science Center is pleased to release high-resolution temperature and precipitation climate projections for the south-central United States. Projection maps are viewable on the pages linked below. The resolution of these maps is 10km x 10km and is available for both mid-century and end-of-century time periods.
---
---
---