Scholarship Update: A Trip Through Italy
September 9, 2021
Today we take a trip through Italy as we look back on the photos taken by one of our recent South Central CASC Study Abroad Scholarship recipients. Brandon participated in one of OU's 2021 summer study abroad programs to Italy. We are excited to see all the places he went and all he learned during his time there. In the digital photo album, he describes the difference in architecture and culture as he traveled around the country during his program. We are glad to see that he had an amazing trip!
Summer Scholarship Project: A Daily Log of Central Texas Weather
July 6, 2021
We are excited to follow one of our scholarship recipients for this year as they take us through a journey of Central Texas weather! Marcus is one of our scholarship recipients from this past spring and will be conducting his honors coursework from Texas. While studying hard, he is taking a break each day to record the weather and will be sending us updates throughout the summer. Weather observations are so important because they can be used to see how things are changing over long periods of time. Check out his observations so far! 
Southwest and South Central CASC Investigators Publish Editorial on Managing Colorado River Risk
June 2, 2021
Southwest CASC investigator Brad Udall (Colorado State University) and South Central CASC investigator John Fleck (University of New Mexico) recently published an editorial in Science about "Managing Colorado River Risk." The Colorado River system delivers water to 40 million people in the United States and Mexico, and irrigates millions of acres of agricultural lands. However, as temperatures warm due to climate change, water flow is down by 20% and the two largest reservoirs along the river are projected to be at 29% capacity by 2023. This leaves a complicated situation for decision-makers and politicians as water allocation agreements are renegotiated over the next 4 years. In this editorial, Udall and Fleck lay out this enormous challenge, outline what the latest science is saying, and urge decision-makers to "follow the science" as they negotiate over this precious resource.
South Central CASC Graduate Student Selected for AMS Colloquium
April 30, 2021
Graduate Student Olivia VanBuskirk was recently selected by the American Meteorological Society (AMS) for participation in the 201 AMS Summer Policy Colloquium. The colloquium will provide a ten-day immersion in the policy process as a whole, as well as attention to specific topics previously chosen. This will also be an excellent opportunity to meet policy makers and decision makers from Capitol Hill, federal agencies, academia and the private sector. This event will be held virtually in June.
South Central CASC Scholarship Recipients Announced for 2020 & 2021
April 19, 2021
The South Central CASC is excited to announce the recipients of various scholarships for the 2020 and 2021 academic years. Three scholarship categories: Study Abroad, Department of Geography and Environmental Sustainability, and NASA Oklahoma Space Grant were awarded to 10 outstanding undergraduates. The 2020 recipients for the Study Abroad scholarship were awarded this year due to COVID-19 postponing events last year.
South Central CASC Joins Instagram
April 1, 2021
In an effort to continue our social media presence and share climate science to a broader audience, the South Central CASC has now joined Instagram. This will be a platform used to highlight achievements of our consortium, affiliates and staff, as well as the diverse landscapes of the south-central U.S. affected by climate change.
Dr. Katharine Hayhoe Appointed Chief Scientist for The Nature Conservancy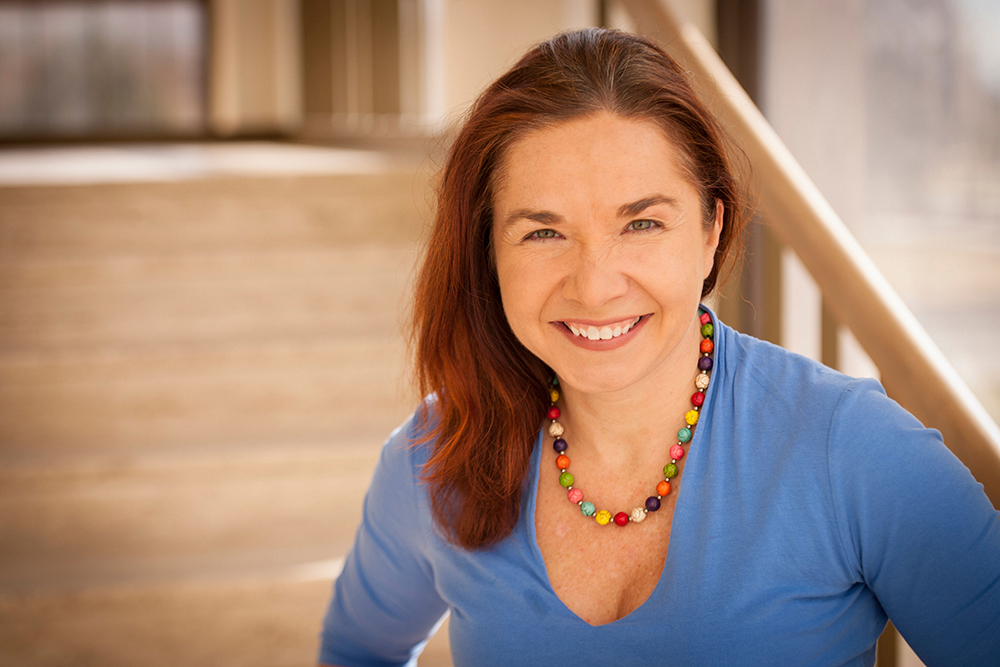 March 3, 2021
From our consortium: Texas Tech University Climate Center is excited to announce that Co-Director Dr. Katharine Hayhoe has been appointed the to the role of Chief Scientist for The Nature Conservancy (TNC), a worldwide organization that uses science to tackle the issues of conservation and climate change. As part of her role with TNC, Hayhoe will also take responsibility for the Conservancy's wider portfolio of global climate advocacy and adaptation work. On June 1, Hayhoe will begin her new appointment and step down as the co-director of the Texas Tech University Climate Center. Co-director, Dr. John Zak will continue guiding the Climate Center into exciting future endeavors. Click to read the full press release.