Wildland Fire: The Future of Fire Under a Changing Climate
March 30 @ 11:00 am

-

12:00 pm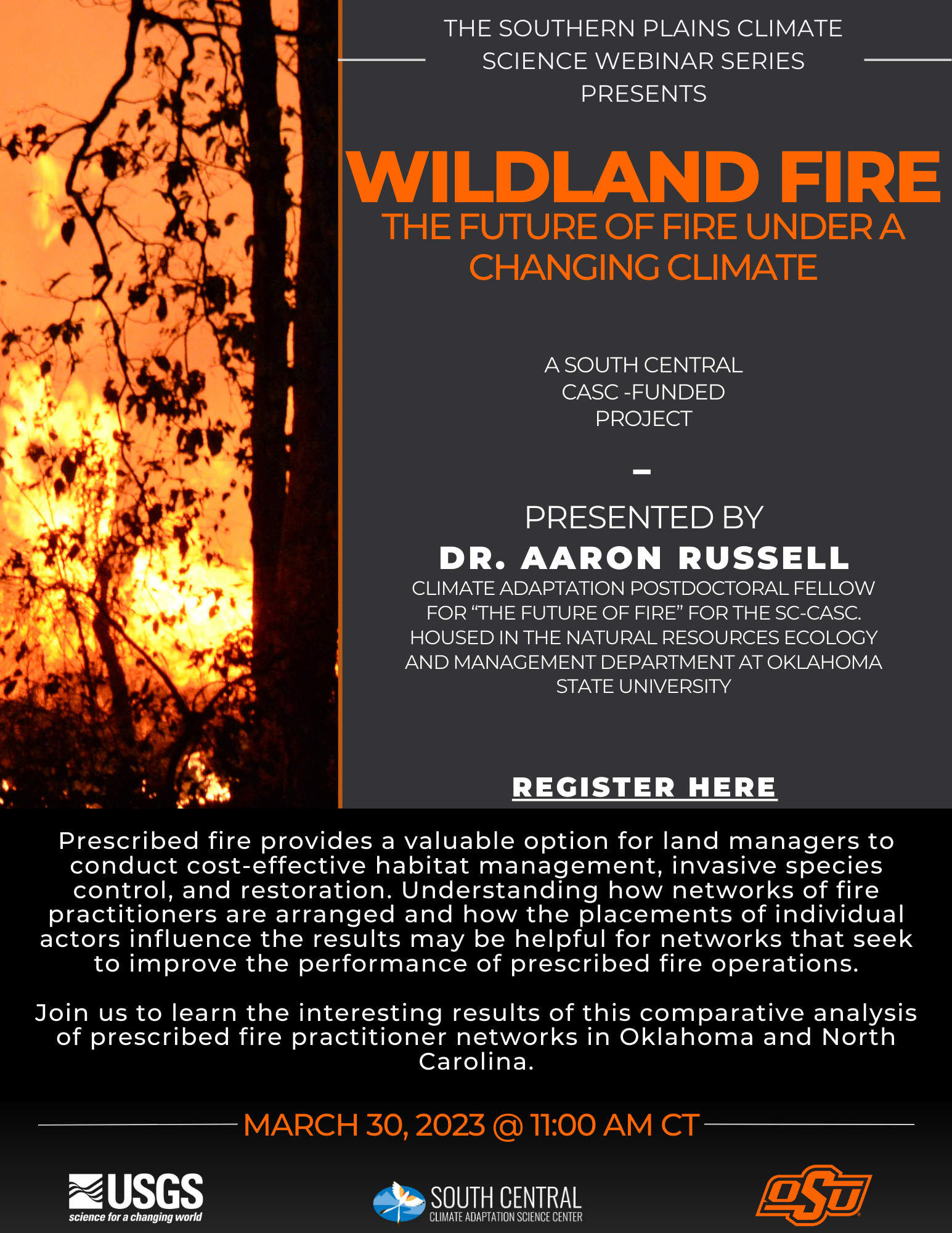 The Southern Plains Climate Science Webinar Series Presents: Wildland Fire: The Future of Fire Under a Changing Climate
Is prescribed burning an interest to you?
Prescribed fire provides a valuable option for land managers to conduct cost-effective habitat management, invasive species control, and restoration. Fire practitioners, either acting individually or with a network, have a huge impact on the results of an operation. Understanding how the arrangement and placements of individual actors influence the results may be helpful for networks that seek to improve the performance of prescribed fire operations.
Join us on March 30, 2023, at 11:00 AM CT, to hear from Climate Adaptation Postdoctoral Fellow Dr. Aaron Russell about the interesting results of this comparative analysis of prescribed fire practitioner networks in Oklahoma and North Carolina.