Managing for a Changing Climate Online Course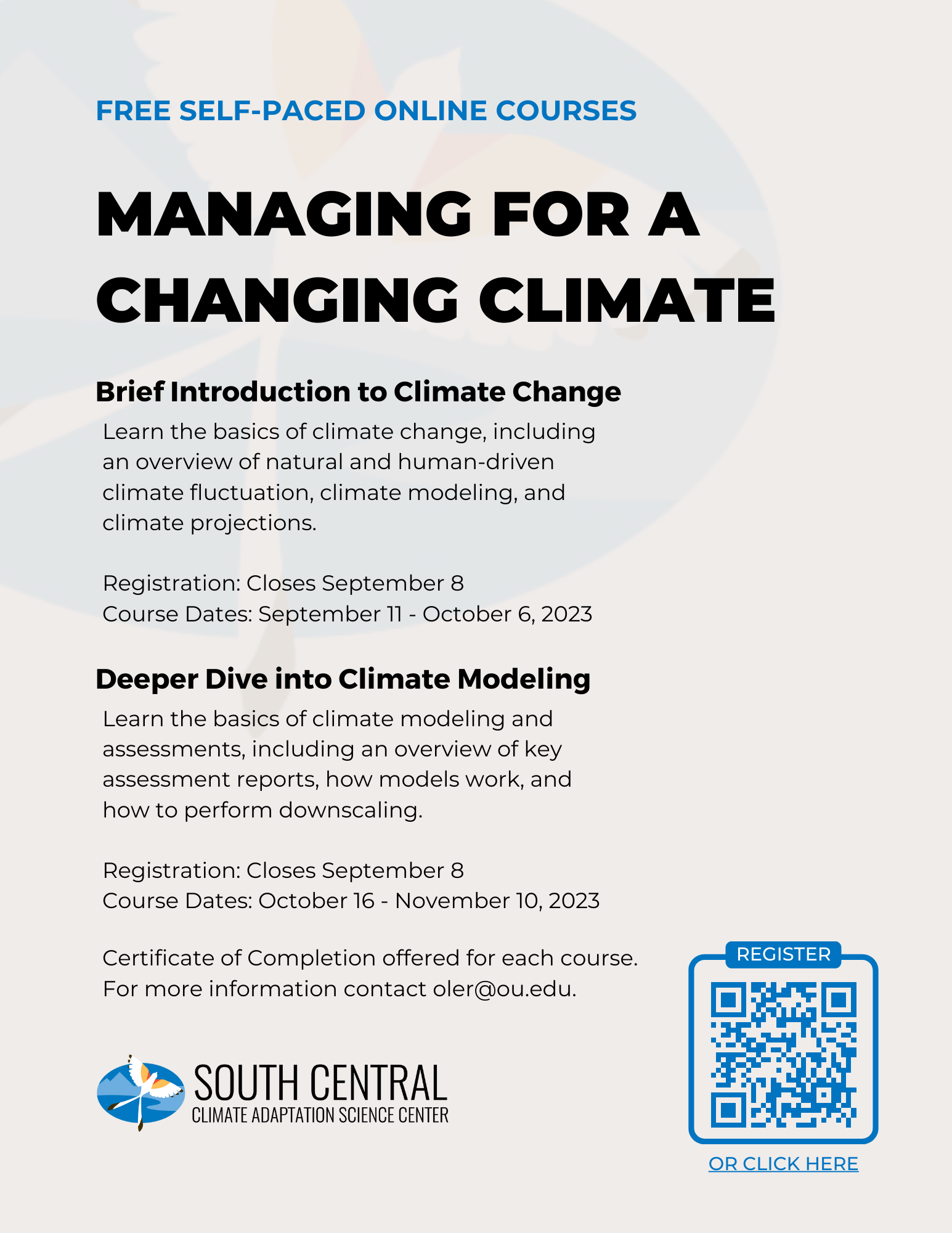 Our highly popular Managing for a Changing Climate online course is back! We've spent the past year redesigning the course with busy professionals in mind! It's free, it's self-paced, and a Certificate of Completion will be offered for each course.
Registration is now open for the first two parts of the series – a Brief Introduction to Climate Change and a Deeper Dive into Climate Modeling.
Sign up by September 8th!
For more information, contact oler@ou.edu.