2023 Fall Science Meeting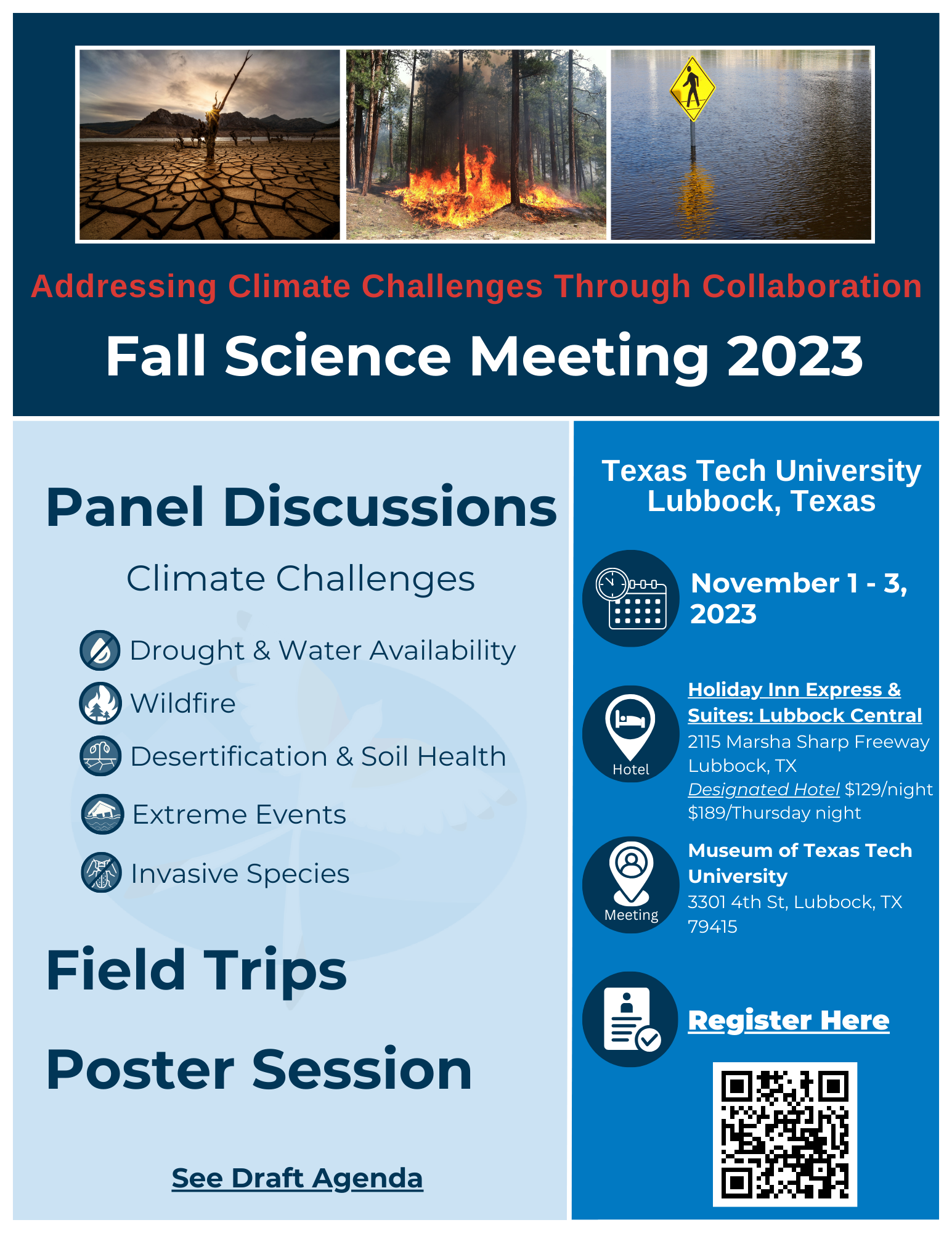 SAVE THE DATE!
Our annual Fall Science Meeting will be held in Lubbock, Texas November 1-3, 2023.
ADDITIONAL INFORMATION

Register
Please register for the Fall Science Meeting as an individual. Poster abstract submissions will be submitted through the registration form.
Click here to register for the Fall Science Meeting!
Agenda
Click here to view the draft agenda!
Designated Hotel
The designated hotel for the 2023 Fall Science Meeting is the Holiday Inn Express & Suites: Lubbock Central located at 2115 Marsha Sharp Freeway Lubbock, Texas. For more information regarding the hotel block for this event, contact Noetta Harjo by email at noetta@ou.edu. ($129/night, except Thursday night, $189/night)
Click here for the designated hotel group link!
Make sure to sign up for our newsletter to get all the latest updates!