Regional Early Career Workshop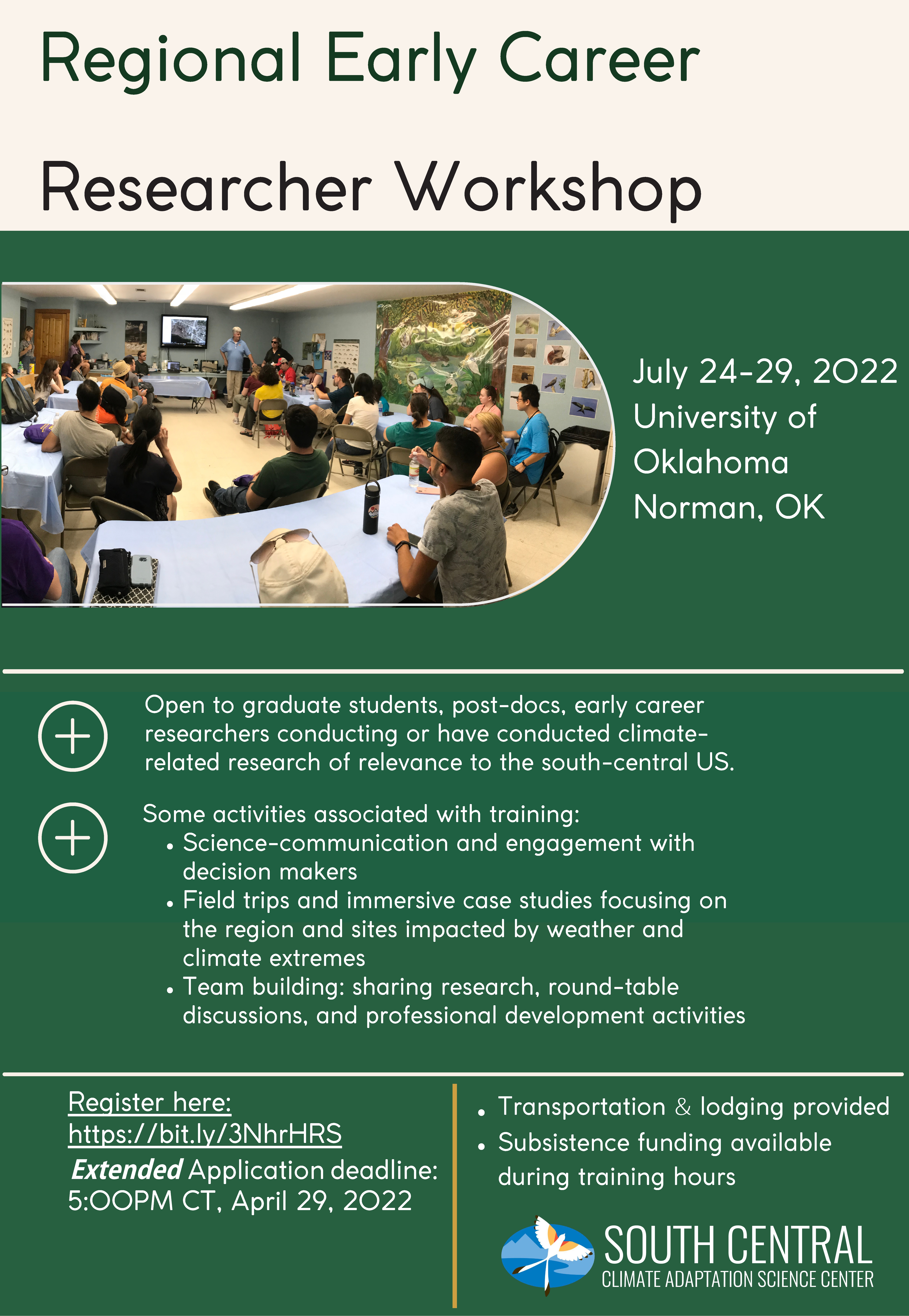 The South Central CASC is proud to present the 2022 Regional Early Career Workshop. This year we will be at The University of Oklahoma in Norman, OK from July 24-29th. This training will include:
Science communication strategies and engagement with decision makers.
Field trips and immersive case studies focusing on the region and sites impacted by weather and climate extremes.
Team building: sharing research, round-table discussions, and professional development activities.
Applicants should be graduate students, post-docs, or early career researchers who are conducting climate-related research of relevance to the south-central US.
Transportation and lodging provided. Subsistence funding is available during training hours.
For more details, and to register, please click here. The application deadline has been extended and is now due by 5 pm central time on Friday, April 29, 2022.