Climate Change and Climate Adaptation Training for Grasslands Conservation Practitioners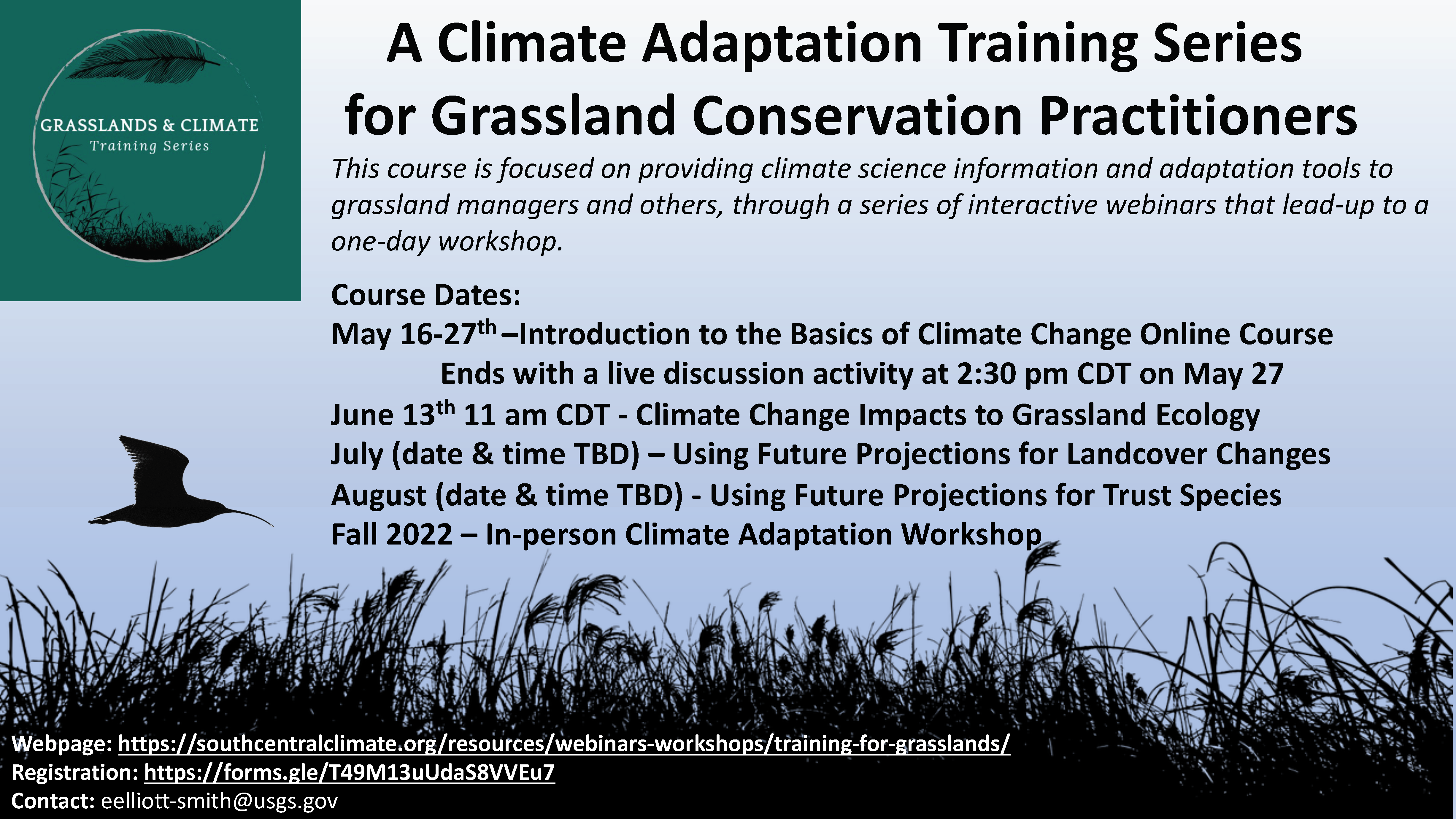 To learn more about the Grasslands Training events please see this page.
North American grasslands are a regional priority of the U.S. Fish and Wildlife Service (FWS). The South Central CASC, in partnership with the US FWS Science Applications Program, the Northwest CASC, and the North Central CASC, will be implementing a training series for grasslands conservation practitioners starting in May 2022. Through our training series, we will introduce practitioners to the science of climate change, explore the impacts, and discuss adaptation options available.
To this end, we have created several pieces of training to facilitate grasslands conservation practitioners' knowledge both online and in-person.
May 16-27, 2022 – Introduction to the Basics of Climate Change. Designed for grasslands managers (online course). There will be a live group activity on May 27th at 2:30 pm central. Register here.

June 13, 2022 (11:00 am central) – Overview of Climate Change Impacts to Grasslands Ecology (Webinar) Register here.

July 2022 – Understanding and Using Future Projections for Landcover Changes (Webinar)

August 2022 – Understanding and Using Future Projections for Trust Species (Webinar)

Fall 2022 – In-person Climate Adaptation Workshop (Invitation only)
Please check back for further information and registration details.