Tribal Adaptation Menu Workshop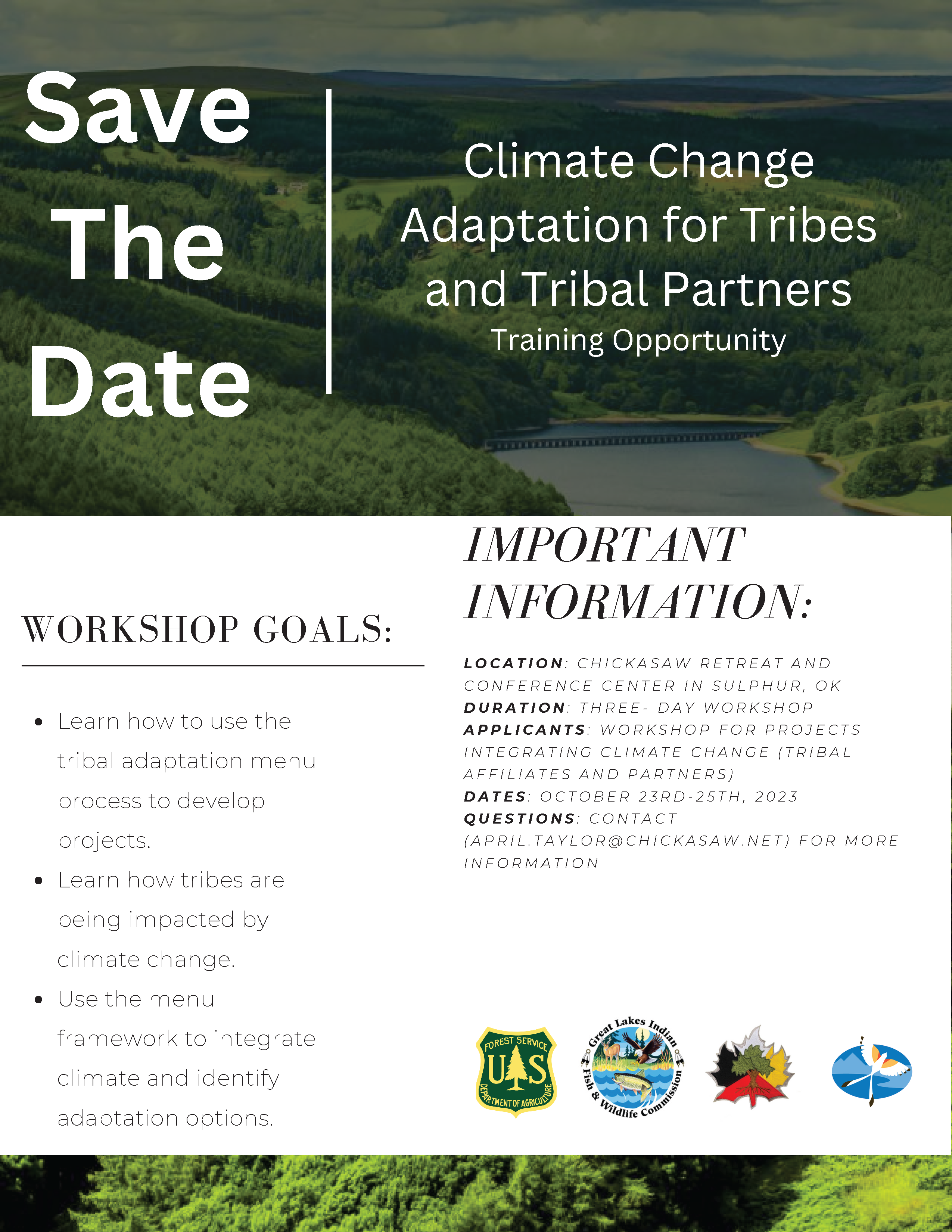 SAVE THE DATE: October 23-25, 2023 in Sulphur, OK.
Climate Change Adaptation for Tribes and Tribal Partners Training Opportunity.
The goals of this workshop are to:
Learn how to use the tribal adaptation menu process to develop projects.
Learn how tribes are being impacted by climate change.
Use the menu framework to integrate climate and identify adaptation options.
This three-day workshop will be held at the Chickasaw Retreat and Conference Center in Sulphur, OK. Please reach out to April Taylor, april.taylor@chickasaw.net, for more information.
Climate Change Adaptation for Tribes and Tribal Partners (2)