Missed a talk at a workshop or interested in the latest webinars? Topics cover all aspects of climate adaptation, decision making processes and regional variability. Check here for the most recent and archived files, as well as upcoming webinars and talks.
---
Upcoming Webinars & Talks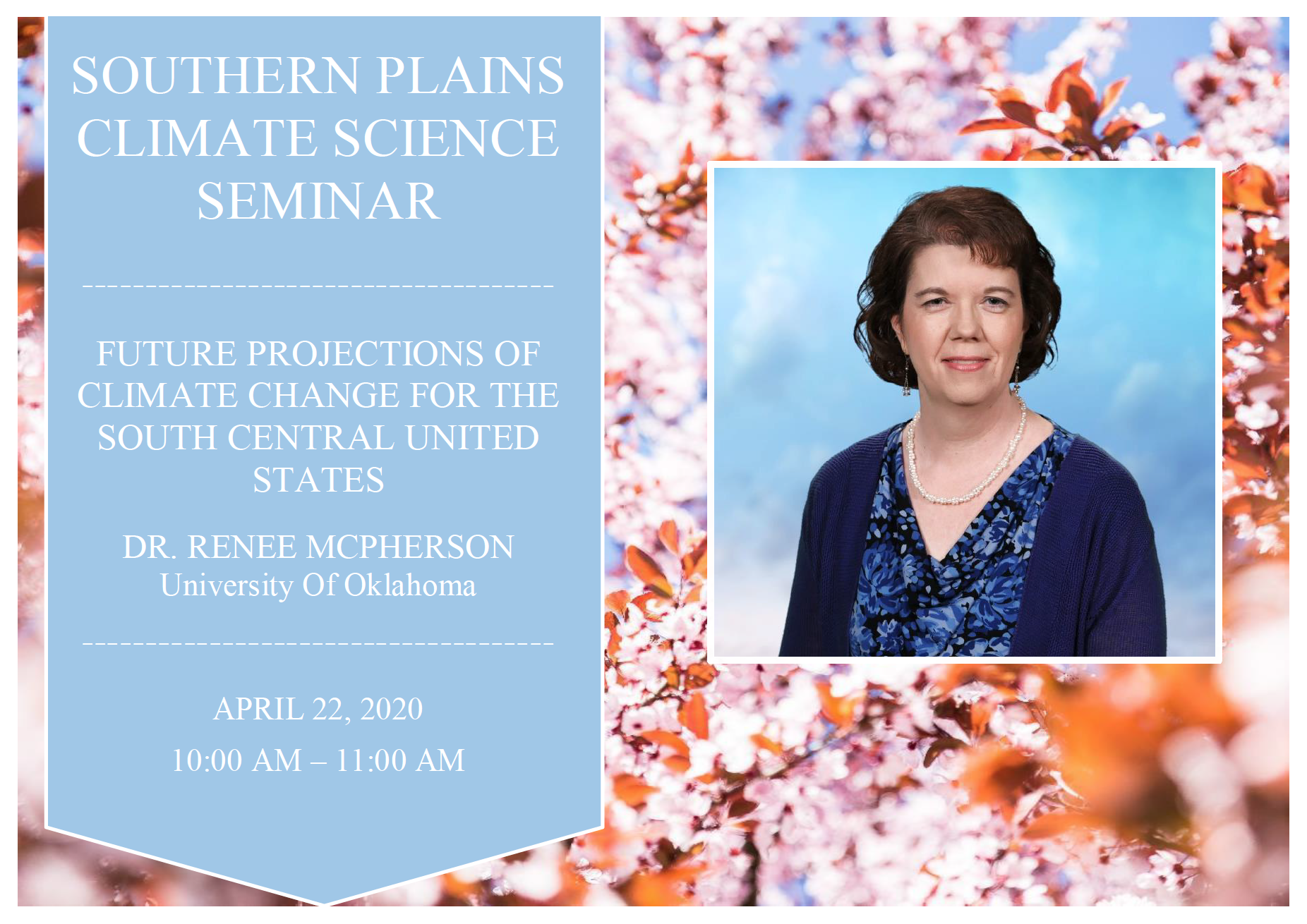 April 22, 2020. This presentation will cover how the projections were developed, interpretation methods, the major temperature and precipitation changes projected for our future, and their limitations. The experts at the South Central CASC will be available to assist with any specific uses and questions. Overall, this presentation aims to clarify future climate projections and allow you to become comfortable enough to answer questions or assist others with theirs. 
Register in advance here.
---
Archived Southern Plains Climate Science Seminar Series
2020
---
2019