Climate Variability & Change
Climate Variability & Change houses different attributes in the region covered by the SC CASC. Here you will find resources pertaining to this topic, including wildlife, ecosystems and rain events. Browse below to locate the different topics.
---
State Climate Summaries
Below are summaries on how a changing climate could impact states in the SC CASC regions. To see more information and additional State Climate Summaries, click here.
---
Climate Tools
Click here for the latest SCIPP training tool of Oklahoma.
---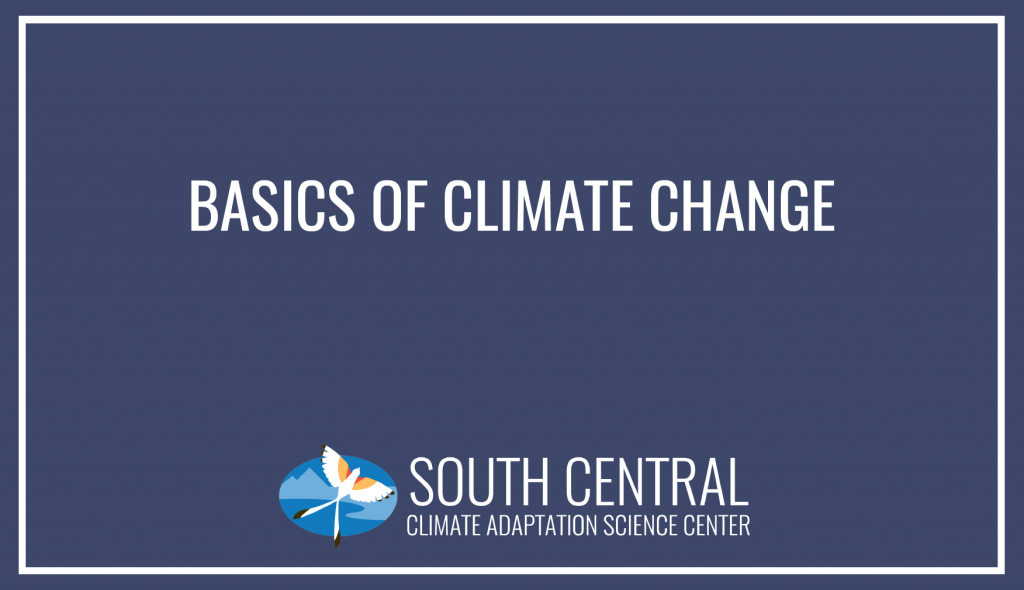 If you would like a thorough overview on how the climate varies and the basics, click here.
---
Find out more information on our additional pages: