Follow the links below to find out the latest newsletters and job/internship opportunities.
---
Latest News
Four Recipients Named for the 2019 South Central CASC International Studies Scholarship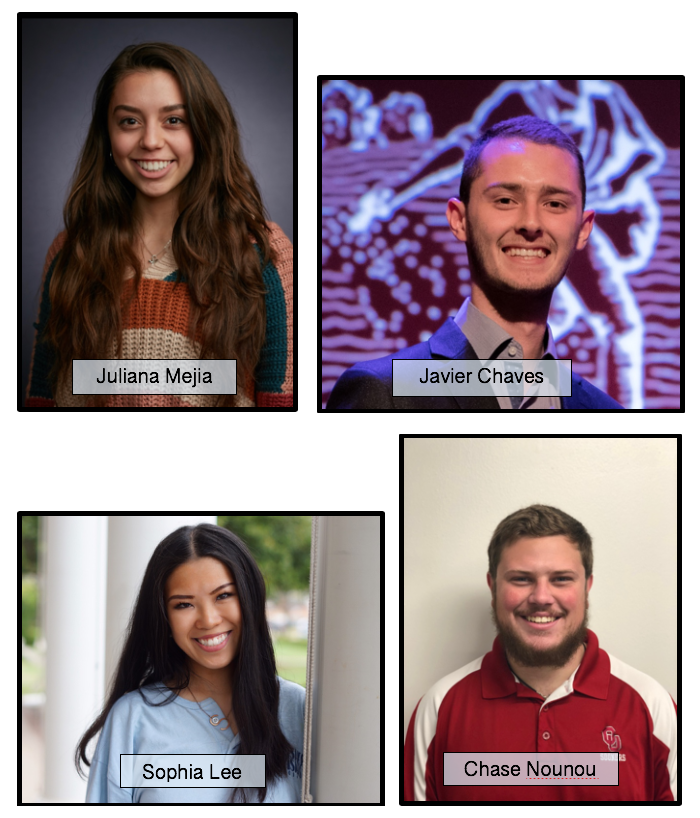 April 22, 2019
Four students at the University of Oklahoma were awarded scholarships to assist with a study abroad program for the 2019 summer program. These four students are majoring in various degrees including: civil engineering, meteorology, water management and biology. Each student contributes to their university and communities through organizations and outreach programs. We are proud of these incredible students and all of their hard work! Learn more about these outstanding students by clicking here.
---
South Central CASC Scholarship Names Two Recipients for 2019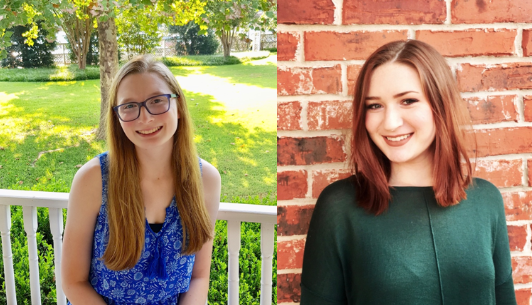 April 5, 2019
The South Central CASC is excited to announce that Julie Bahr and Brooke Foster are our scholarship recipients for the upcoming school year! Julie (left) is a sophomore from Brownsburg, Indiana, majoring in English and Environmental Sustainability with a minor in Spanish. She currently serves as the Vice Chair of Publicity & Design for OU's Green Week, the Assistant Editor for the Honors Undergraduate Research Journal, and the Public Relations Director for Circle K International. After graduation, Julie hopes to pursue a career in environmental conservation or policy.
Brooke (right) is a sophomore pursuing degrees in Environmental Sustainability and Global Energy, Environment, and Resources along with a Spanish minor. She enjoys being a member of the Liaison Committee for Green Week at OU, which is a week in April dedicated to promoting sustainable practices on campus. After graduation, Brooke plans to attend a graduate program or law school as she continues to promote environmental equity and sustainability in communities both local and around the world.


Congratulations to both Julie and Brooke on earning this scholarship.
---
NASA Centers Promote Science Mission with Students in Oklahoma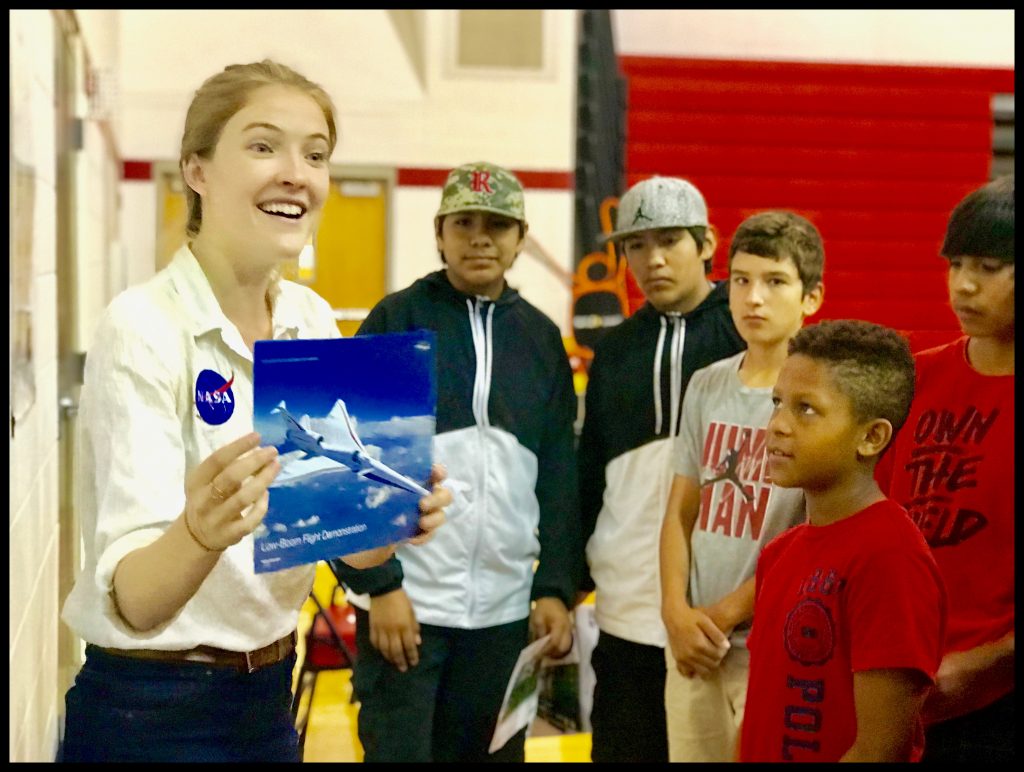 October 3-6, 2018
Through a collaboration between NASA Minority University Research and Education Project (MUREP) for American Indian and Alaska Native STEM Engagement (MAIANSE) and the South Central Climate Adaptation Science Center, participants from 7 NASA Centers engaged with 160 indigenous students at Riverside Bureau of Indian Education School in Anadarko, Oklahoma. Members of the NASA team discussed their careers with Riverside students in a Q & A format and then broke out into groups to facilitate a variety of STEM engagement activities that promoted the NASA science mission and engineering technology directorates.
---